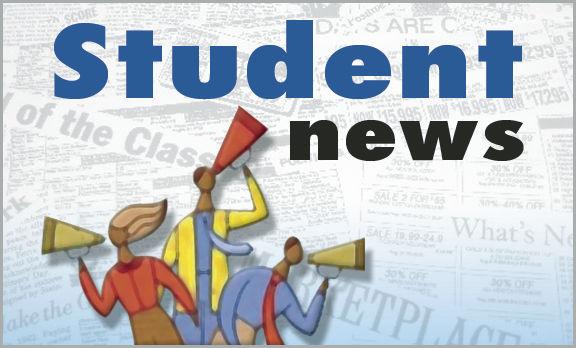 In early September, a petition asking Burlingame High School to amend its dress code began circulating online. Within three days, it had more than 900 signatures. Specifically, the petition asked for the school to remove restrictions on skirt and short length, midriff exposure and the minimum width of shirt and dress straps to be more "body positive."
This petition is only the latest iteration in continued fight at many schools across the country to remove restrictions on the clothes students are allowed to wear at school. In August, the Alameda Unified School District loosened its dress code to allow for short shorts and spaghetti straps. A district representative said that the decision was made to increase student freedom and decrease "body shaming."
While it is understandable that students may feel embarrassed when asked to either change their clothes or face disciplinary action, there remains a need for rules that maintain a minimum level of decorum. It is entirely reasonable for academic institutions to have an interest in preserving a serious environment conducive to learning.
Walking through the halls of Burlingame on any given day, it would be easy to believe there was no dress code already. Many students wear clothes that are more fit for a pool party than the classroom. Although high school is a time for individual expression, administrators have a duty to instill dignity in students. This duty stems from the need to prepare students for the workplace; it is idealistic to believe that what you wear does not have an impact on whether people respect you. Different environments require unique attire, it is entirely reasonable to expect that what you would wear at a court appearance is unique from a trip to the beach.
The petition specifically denounced the current policy as "archaic" and claims that it shames "women for the clothing they wear." It is undeniable that girls are reprimanded based on the regulations more often than men, however, I have personally observed boys being asked to change their clothes because their undergarments were exposed. I fully support the equal application of the current rules and I have confidence that the administration is doing the same. It is easy to claim the policies are inherently sexist because there is a disparity in who is punished, but this ignores the obvious fact that boys generally dress in a very consistent way that are within the standards. No evidence exists showing boys violating the dress code are punished at a lower rate.
The outrage directed at institutions around the country for enforcing standards of dress is symptomatic of a condition plaguing our generation: arrogance and victimhood. These two conditions of our youth are seemingly in contrast, as arrogance speaks to one believing they are superior and victimhood by name requires one to be at the control of others. However, rejecting standards of society, even those as simple as wearing respectable amounts of clothing in an academic setting, reflects a belief that individuals are above the rules and do not have to adhere to societal standards. Yet, when called out for clear violations of these standards, many claim to be a victim of the system, embracing this position to escape responsibility for their actions.
I fully support individual expression, especially at school where our community is enriched by its vast amount of diversity. Current dress codes are not in conflict with this, standards of decorum only ensure that students at school are focused chiefly on academics, instead of who is wearing the latest fashion.
Charlie Chapman is a senior at Burlingame High School. Student News appears in the weekend edition. You can email Student News at news@smdailyjournal.com.