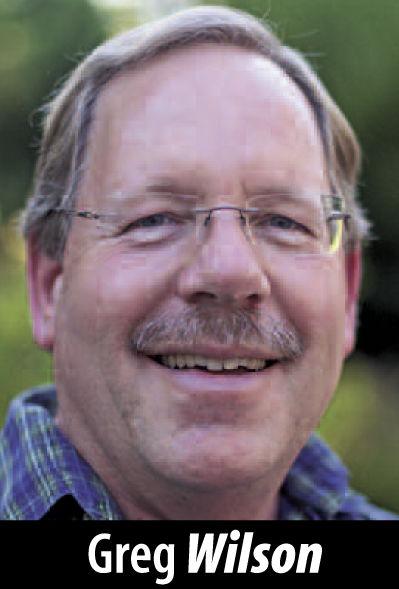 My wife and I recently returned from a two-week trip to Europe, much of which we spent cruising on the Rhine river. I've been to Europe several times now, but this trip in particular helped me understand just how important rivers are to much of Europe. Cities and towns grew up around those waterways, which were, and often still are, important transportation routes. Our country developed similarly, of course. Redwood City, for one, grew up around Redwood Creek, which at one time was key to the economical transportation of lumber up to San Francisco. These days most of us consider Redwood Creek to be little more than a key element in our system of storm drains, but one could argue that Redwood City owes its very existence to this often-overlooked waterway.
Redwood City is, of course, named for the redwood trees that once covered the hillsides west of town. San Francisco's early growth created a huge demand for building materials such as redwood. Originally the cut logs were hauled, whole, by horses or by oxen to San Francisco where they were used mostly as is in the construction of wharf pilings and the adobe structures that were popular back then. Someone eventually realized that it was easier to split the logs before hauling them away, causing sawmills to spring up near the logging sites. But until 1850, whole logs made the journey by land.
In January 1850 Dr. Robert O. Tripp, who had come to the redwoods to make shingles, was sailing in the Bay with friends, exploring the western shore and looking for San Francisquito Creek (San Francisquito Creek meets the bay just north of the Palo Alto Airport and Golf Course). As darkness fell and the winds began to rise, the party found the nearest safe harbor and dropped anchor. That safe harbor turned out to be the mouth of Redwood Creek. Tripp soon realized the creek's possibilities, seeing how much easier it would be to haul the redwood logs to the creek, where they could be tied into rafts and floated to San Francisco. When people then realized that shallow-draft sailing ships could go where the log rafts could, docks were built along the creek (roughly, where Redwood City's Main Street parking lot is today). Those docks were quickly followed by blacksmith shops, merchants and dwelling places of various kinds, planting the seed for Redwood City.
Redwood Creek — still very much in existence — originates in Woodside, somewhere between Alameda de las Pulgas and Interstate 280. It winds its way through various Redwood City neighborhoods, crosses El Camino Real, passes mostly beneath downtown, and slips under Highway 101 before spilling out into the Bay. Most people only know the small part of the creek that appears near Veterans Boulevard and winds its way behind Kohl's Plaza before heading out beyond Highway 101. But starting on the Alameda de las Pulgas side of the Menlo Country Club, the creek is largely exposed as it winds its way down to El Camino Real. Throughout its journey, the creek runs in an open-topped concrete channel, mostly hidden behind private homes. I once traced the creek's path on foot, locating each place where it crosses beneath a street and finding the few spots where the creek is easily visible. Redwood Creek separates Maddux Park from Henry Ford School, for instance, making the park one place where the creek is easy to see. It also runs right next to Redwood Avenue between Kentfield Avenue and Gordon Street, although fencing and bushes work to block the view. After crossing beneath El Camino Real, the creek emerges, at which point it parallels Maple Street before visibly traversing the currently empty lot at Maple and Lathrop Streets. To get under the Caltrain tracks, the creek goes back underground, only re-emerging near the intersection of Veterans Boulevard and Main Street.
Redwood Creek will never be the sort of waterway on which cruise ships — or ships of any real size, for that matter — will sail, although the part closest to the Bay can easily be navigated by personal watercraft. But given the creek's importance in the city's early history, it is worth honoring. Personally, I hope that our downtown parks, if they come to be, will pay homage to this creek, especially given that Redwood Creek lies beneath or alongside all three sites the city is currently considering. Although exposing additional sections of the creek to daylight don't appear to be practical, I'd like to see the city use landscaping elements to simulate the creek in the two park sites beneath which the creek runs today. Redwood Creek may today be a mere shadow of its former self, but it shouldn't be forgotten: without it, Redwood City as we know it likely would not exist.
Greg Wilson is the creator of Walking Redwood City, a blog inspired by his walks throughout Redwood City and adjacent communities. He can be reached at greg@walkingRedwoodCity.com. Follow Greg on Twitter @walkingRWC.