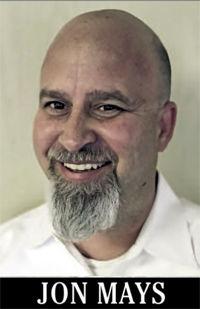 One trustee suggested that the presence of recording equipment encouraged grandstanding. Granted, there is no shortage of elected officials grandstanding in different forms on a variety of issues, but having a recording of a public meeting is not a place to draw the line to discourage it.
In fact, all elected officials in every capacity, particularly those on boards who don't get regular attention, should encourage, strike that, require, exact and permanent record keeping of their actions for a multitude of reasons. Video streaming and archiving has been done by others for years. It's time to get up to speed with the times.
The board was reacting to a request that written minutes of the meeting be less detailed to save a staff member time. The district also keeps audio files for 30 days after the meeting, then the files are destroyed. If anyone wanted to look up action past that 30 days, they would have to resort to the meeting minutes, which are currently detailed. If the board were to limit the meeting minutes without an alternative form of record keeping, it would mean the full record of the board's action would be lost.
That might be appealing for a group wanting to hide its actions from the public but that clearly isn't the intention here right?
Just to make it clear to all, the right path forward at this point is to join the 21st century and livestream and record all meetings on video and keep those videos in perpetuity. Plenty of other boards and council already do this and believe me, as an aficionado of public meetings, everything has been completely fine.
Besides, the merits are manifold. Someone doing research on a particular topic, say workforce housing, could see the debate and discussion leading up to the district board approving teacher housing on its campuses. The members of the Board of Trustees itself can refresh themselves on previous action related to a topic before them. A journalist unable to make it to a meeting can discover an action item. Members of the public can watch a decision on a topic important to them even though they cannot make the meeting time or location for whatever reason. The district would be perceived as being open and transparent.
The staff report for this discussion item appeared to be written 20 years ago with warnings of cost and possible changes to how the members of the board conduct themselves. Give me a break. This should not even be a discussion. There will be no discernible change in conduct and there are plenty of cost-effective ways to record and preserve video. If the district is having a hard time doing it or imagining it, then it needs to get someone else on this right now. Make some calls. Ask around. See how others do it for less than $100,000 or without a complicated contract or other proposals that may or may not come to fruition.
Streaming and storing video should be standard practice at this point. All public board and council meetings in which there are decisions that affect any member of the public should be livestreamed and recorded for posterity. And no destruction after any period of time. And since we apparently cannot trust the decision-making of all our elected representatives, I'll say it, there ought to be a law written by any of our state legislators — state Sen. Jerry Hill, D-San Mateo, or assemblymen Kevin Mullin, D-South San Francisco, or Marc Berman, D-Palo Alto. If they don't, it might be interesting to see one of our state Senate candidates commit to such legislation.
Right now, three out of five members of the San Mateo County Community College District Board of Trustees — Maurice Goodman, Richard Holober and Dave Mandelkern — are leaning in favor of recording their meetings and that's good. But I agree 100% with Mandelkern who said it best: "I don't buy the argument that this is hard."
It shouldn't be, and it's not. What's hard is hearing stone-age arguments against it by people who should know better.
Jon Mays is the editor in chief of the Daily Journal. He can be reached at jon@smdailyjournal.com. Follow Jon on Twitter @smdailyjournal.com.