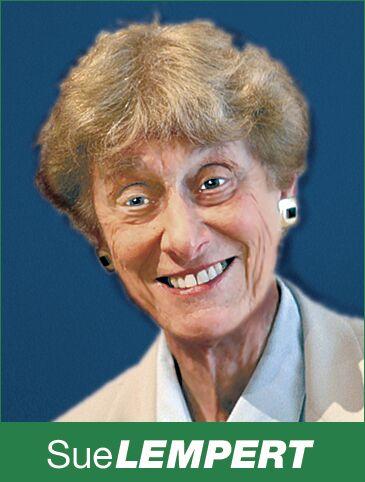 Second units, accessory units, granny units or whatever the current name, are back in the news. They are viewed by many and new state legislation as an easy way to provide more housing, and more affordable housing, without creating too many negative impacts. Now cities are taking a second look at their more restrictive rules on second units. There have been safety concerns, lack of proper electricity and plumbing for kitchen and bathroom and lack of street parking so a separate parking place is required. And for neighbors just cramming more people into the neighborhood.
But second units, once primarily servant quarters, have been a perfect place for aging parents to keep their independence but live close to family. These accessory units should be an acceptable addition to increase the affordable housing stock except in neighborhoods where people regularly park their cars on the street and there is no room for additional parking.
Palo Alto is considering allowing: two ADUs on a lot where only one is allowed now; larger ADUs if they are for affordable housing; and affordable ADUs to be built closer to neighbors. San Mateo is seeking public input on ADUs as it prepares to update its more restrictive ordinance in line with state policy to increase affordable housing, reduce fees, expedite permitting process. City regulations which are out of whack with new state law will be corrected.
The San Mateo Main Library is featuring a new exhibit which runs through Aug. 25. It includes engravings from images carved into linoleum and printed on a vintage press. Each work is hand colored by the artist. The old French port city of Honfleur and the countryside of Normandy are the inspiration for many of the engravings.
The artist is Frenchman Julien Schuster — illustrator and engraver — born in 1972 in Enghien-Les-Bains in the Val d'Oise (Ile de France) region. Early in his career he drew theater sets for children and trained in silk screen printing. He was born in Enghien les Bains, just outside of Paris. As a young child Julien learned to draw from his older brothers whom he watched with fascination. He credits his mother, a nursery school teacher as his inspiration. She believed it was of utmost importance to provide her children with the materials necessary to create their own artistic universe. Not a typical student, Julien's school notebooks were covered with his sketches. One lesson that did stand out was that of an elementary school teacher who taught the techniques of linoleum engraving.
At the age of 11, a school teacher spotting Julien's talent for drawing, arranged for him to receive formal lessons at a local private high school. After receiving his baccalaureate degree, Julien was enrolled in preparatory classes for the most prestigious art schools in France. Upon returning to Paris he studied silk screen and paper making techniques. Later, when he married a young woman from Normandy, he moved with her to the picturesque port city of Honfleur. At this point Julien was finally able to establish himself as an independent artist and his Normandy-themed paintings began to meet with much success. But it was the techniques that he learned from his early elementary school teacher that brought Julien back to his early love of linoleum engraving.
There will be a reception July 22 3:30-5:30 p.m. at the library but the artist will not be able to attend. Five percent of Sales of his work will be donated to the San Mateo Library Foundation and Samaritan House.
It's wonderful to hear about young people who have attended our local schools who have made successful careers. One is Erin Gordon who has become a promising writer. She attended Crocker and Aragon High School and graduated from UC Berkeley and Loyola Law School. After practicing law for three years, she went back to school and got a master's in journalism from Stanford. Gordon worked for several years as a newspaper reporter covering law firms and then spent more than 20 years as a freelance legal affairs journalist, writing novels in her spare time. She's written seven books (three ended up in the proverbial drawer!) and is at work on her next. Some of her novels include : "Beshert," "Peeps," "Heads or Tails" and "Cheer."
Sue Lempert is the former mayor of San Mateo. Her column runs every Monday. She can be reached at sue@smdailyjournal.com.