Let's focus on some of the good things happening on the home front and try to forget for a while the bad things happening in our country and the world.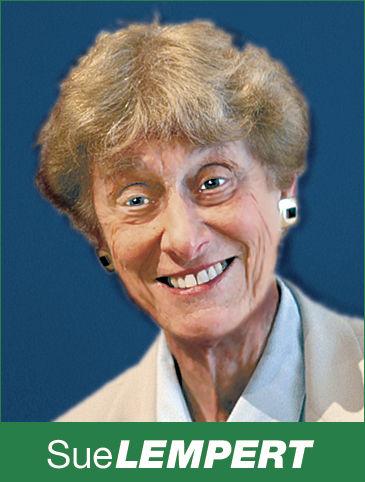 Our many service clubs, organizations and individuals make a positive difference in so many lives. As students look forward to a new adventure at universities and community colleges, many are using scholarship funds to help with the financial burden. In this column, I would like to focus on the three scholarship programs of the San Mateo Rotary Club.
The four-year program selected 17 students this year out of a field of 50 from Aragon, Hillsdale, San Mateo and Serra high schools and CSM. The criteria — financial need, good high school grades and SAT scores, extra curricular school activities, work and volunteer experience and an honest personal goal statement. The Rotary distributed $77,000 in scholarships to these 17 students. Rotary volunteers interview students at their homes, with a parent present. Then the Rotarians recommend the student to a Rotary interview panel. There are seven members of the interview panel and 23 Rotarian interviewers.
The community college program is designed for students who are not yet ready to apply to a four-year college. The criteria is similar with a heavy stress on financial need coupled with decent grades and a reasonable goal statement which shows a desire to succeed. This year, 17 students from Aragon, Hillsdale, San Mateo and Serra were selected. Most will attend the College of San Mateo. A total of $20,900 was distributed. Sixteen Rotarians participated in the interview process.
The SMART program encourages San Mateo eighth-graders not likely to be college bound to prepare for college while in San Mateo high schools and then enroll in a two- or four-year college. Rotary interview teams interview the eighth-graders and score students on academic potential, motivations and need. A minimum of 30 students are selected annually. Approximately 30 Rotarian volunteers are assigned to coaching teams at each of the program's partner schools (Aragon, Hillsdale, San Mateo). They help students set annual academic, personal and extracurricular goals and follow up to see if goals are met.
The club provides a $500 grant for each eighth-grader chosen. If students meet annual goals, an additional $100 is set aside for them at Boston Private Bank. Rotary funds about $30,000 annually for the program. From 1991, when SMART started, to the present, the program has served 862 students and distributed $775,800. There is 90% college attendance.
Ham radio provides an important service during emergencies and disasters when cell phones and the internet may not be available. Amateur radio "Field Day" will be held locally June 22 and 23 at Beresford Park picnic shelter from 1:30 p.m. to 4 p.m. as part of a nationwide demonstration. Since 1933, ham radio operators across North America have established temporary ham radio stations in public locations during Field Day to showcase the science and skill of Amateur Radio. The event is open to the public and the best time to visit is Saturday, June 22.
This summer marks the 40th anniversary of the Baseball/Cultural Exchange with San Mateo's sister city, Toyonaka. Twenty local youth baseball players are headed to Japan for 10 days to play a series of games against the Toyonaka All Stars. This trip is financed through fundraising efforts of the parents and the Sister City Association. A casino night fundraiser will be held this Saturday.
The passing of John Kelly is not good news but recalling all he accomplished in his life is. Kelly is the closest most of us will ever get to a real saint. As a former priest, he led the life of self service to help those most vulnerable. He started Samaritan House to feed, clothe, house and help the poorest in our communities, and later to provide free medical and dental care by retired local professionals. He was the pied piper in attracting hundreds of volunteers to cook and serve those free dinners (some got up at 4 a.m. every day to collect bread from local bakeries) and to provide funds to keep these good works going and expanding. As a Rotarian, he advocated for the students most at risk for failure who interviewed for community college and SMART scholarships. San Mateo County is a more humane place because of John Kelly.
Sue Lempert is the former mayor of San Mateo. Her column runs every Monday. She can be reached at sue@smdailyjournal.com.