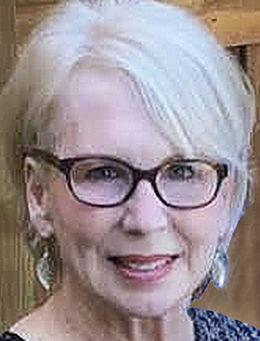 Nina Joan Chapin died peacefully at home in Millbrae, California, Dec. 1, 2018, at the age of 65 after a battle with cancer.
Nina was born Dec. 4, 1952, in Millbrae, where she lived her entire life. Nina is survived by her two sons Joe (Desiree) Corvi and Christopher Corvi, her sister Linda Smith (Dan), her granddaughter Stella Corvi, sister-in-law Janet Corvi, and many cherished nieces and nephews. Nina was preceded in death by her husband Frank Chapin, her parents Jim and Anita Rossi, and her sister Gretel Rossi. She graduated from Capuchino High School, class of 1971.
Nina was happiest when spending time with her beloved family, numerous friends and when tending to her beautiful garden. Nina's generosity, sense of humor and kindness will be greatly missed by everyone who had the pleasure of knowing her.
A memorial mass is scheduled for noon Dec. 18, at St Dunstan Catholic Church in Millbrae, and a reception will follow. All are welcome to attend and celebrate Nina's life.