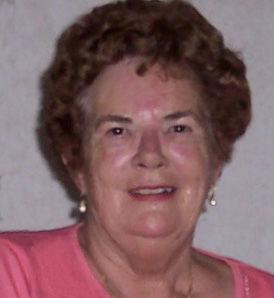 Nov. 1, 1933 - Mar. 26, 2019
MaryEllen Weiss, beloved mother, grandmother, and great-grandmother passed away peacefully in Sequoia Hospital on March 26, 2019. She was 85 years old and had battled both diabetes and Crohn's disease for many years.
She was the only daughter of Louis and Cathryn Winters of San Francisco, and was preceded in death by her faithful and devoted husband Dale Weiss. Mary Ellen is survived by her son, David Weiss, her daughter-in-law Lisa Franz-Weiss, and her two grandchildren Karl Weiss and Ian Weiss, She is also survived by her daughter, Linda Newman, her son-in-law, Frederick E. Newman, and her twin grandchildren Nicholas Fraracci and Lauren King, as well as their spouses Jenna Fraracci, and Jonathan King. She has one great-granddaughter, Aria Rose Fraracci.
MaryEllen was born is San Francisco and lived her entire young life in the Sunset District. She attended St. Anne's and Holy Name and Star of the Sea high school where she made life long memories and friends. After marrying Dale, they settled in Daly City and then Belmont, where she lived for almost 60 years. She was a voracious reader, an accomplished bridge player, a talented painter, and a dedicated cat lover. She enjoyed both cross-stitching and quilting, and sewing in general. She relished visiting craft fairs whenever she could. MaryEllen also traveled late in life and saw Mexico, the Baltic states, Spain, Italy, and England with family and friends.
If life is measured by friends and friendships, she was a very wealthy woman. She had many friends and neighbors that played a very important role in her life. MaryEllen was truly one of a kind and will be sorely missed by family and all she touched.
In lieu of flowers, donations should be made to the ASPCA or your local animal shelter.
A celebration of Life will be held on Saturday, May 4th, 2019 at 11:00am at Immaculate Heart of Mary Catholic Church, 1040 Alameda de Las Pulgas, Belmont, Ca. 94002. (650) 593-6157.