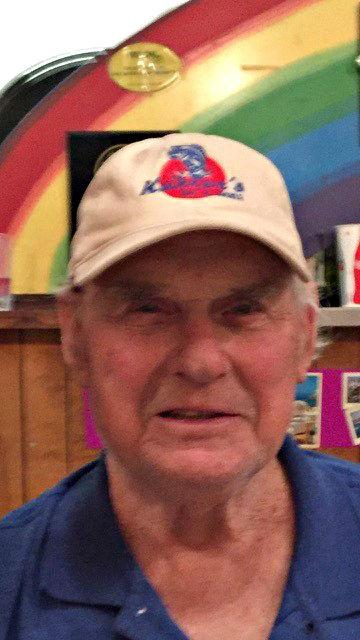 Lawrence Roger "Bucky" Kahler passed away Tuesday, September 26th, after a valiant battle with cancer at the age of 81. There are no words to express how much he will be missed; Bucky touched every life that crossed his path.
Bucky is survived by Sally, his high school sweetheart and wife of 60 years. Their love was a story for the ages. He was the proud father of Jeffrey Scott Kahler, Kelly Marie Ortiz, and Pamela Jean Will. He treasured the relationship he had with his six grandchildren, Danny and Allie Will, Mariah and Reyna Ortiz, and Casey and Kate Kahler. He is also survived by his brother, Bill, with whom he shared a lifelong friendship and a love of sports and family. Time with family was what Bucky loved most.
Bucky was born in Detroit, Michigan in 1936. He was the son of William Slieman Kahler and Catherine Margaret Murphy. The Kahlers moved to California when Bucky was five. He attended Park School through the 8th grade, and then went on to San Mateo High School where he graduated in 1955. While a Bearcat, he was a 3-sport athlete, dominating the fields, courts and diamonds of the Peninsula. From the fall of 1954 through the spring of 1955, the Bearcat ace was named to every varsity All-P.A.L. team. He was one of the greatest all-around athletes in Peninsula Athletic League history. Upon graduation, Bucky received a football scholarship to the University of Minnesota. He concluded his athletic career playing professional baseball for the Stockton Ports of the California State League. In May 1991, Bucky and Bill were inducted into the San Mateo County Sports Hall of Fame. In 2002, the brothers were further honored when named to San Mateo High School's Athletic Hall of Fame's inaugural class.
Bucky passed on his love of sports as a youth baseball coach in the Babe Ruth and American Legion Leagues. He brought out the best in every young man he coached. Bucky had many passions and interests in his life. Whether it was fishing at Lake Merced or Donner Lake, teeing off at Poplar Creek, spending time on his boat at Coyote Point, enjoying a day in Half Moon Bay with Sally, watching his beloved Giants and Warriors, playing dominoes with his grandchildren, dominating the Jumble in the morning paper, or serving coffee and cocktails at his saloon, he did everything with character and heart.
Bucky began his working life in the shipyards in San Francisco. He then worked for Michelle & Pheffer Iron Works building gas stations across California and Oregon, and lent his craftsmanship to the construction of Aragon High School. In the mid-70's he opened his first bar, Bucky's. He then owned and operated Fat Harry's and most notably Bucky's Cocktail Lounge, where the walls celebrate Bay Area sports history. Regulars enjoyed the friendly banter and personalized nicknames that made everyone feel at home at Bucky's.
Bucky was a grateful, strong, loyal and cherished man who lived an extraordinary life filled with love, family and lasting friendships. He will be deeply missed by everyone who had the privilege of knowing him. Even though he is no longer with us, his legacy lives on in those that knew him.
Friends and family are invited to a celebration of Bucky's life on Saturday, October 7th from 1-5pm at Bucky's Cocktail Lounge, 101 S. Blvd. in San Mateo.
Donations can be made to the San Mateo Samaritan House or a charity of your choice.