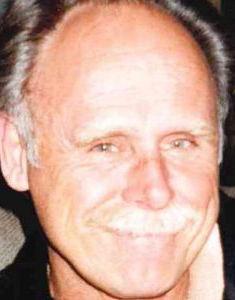 James Lee Williams died April 12, 2019, at the age of 72.
Born in Clarinda, Iowa, he was the son of the late Lyle Williams and Ruthella Williams. He spent his first five years on a farm and moved to east Menlo Park in 1955. Graduated from Ravenswood High School in 1964. Married Anna McBride April 9, 1966. Jim joined the U.S. Navy in 1966 and served with the Mobile Construction Battalion (MCB-10). Shipped from Port Hueneme, Oxnard to Vietnam where he served two tours from 1966-1969. He was discharged and resumed work as a sheet-rocker and drywall contractor. He majored in oil painting at SJSU and married Gina Bortolotto Aug. 17, 1985. 
Jim is survived by his wife Gina, children Shawna Farris, Jimmy Thomason, James Williams, Alexander Williams and Christine Williams. Grandchildren Sarah Farris, Nicole Farris, Caleb Thomason, Rose Williams and Lucas Williams. His siblings Marlin Williams, Ann Leever, Mabel Krueger, Joe Williams and Julia Webber. Jim was preceded in death by his parents and his brother Duane. Active in the American Legion and local veterans' organizations. Jim's family gave him meaning and purpose. He loved working on his home, his cars, solving difficult construction problems, reading, painting murals and above all FaceTiming with his grandchildren.