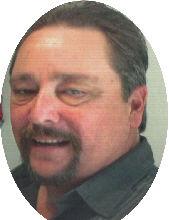 Eric W. McMillan, born March 18, 1966, died April 9, 2019, at the age of 53.
Born in Auburn, Washington, in 1966, Eric is preceded in death by his father Herbert McMillan and brother Steven McMillan. He is survived by his mother Kathy of San Carlos, California, daughter Georgia, sister Gena, niece and nephew Tina and Westley.
Eric grew up in San Carlos. He graduated from Sequoia High School and Wyotech Technical Institute. He was a son of the American Legion and involved in community activities such as the Chicken's Ball and the Kiwanis Club.
Known for his charm, wit and for lending a helping hand, he will be dearly missed by his family and many friends.
A celebration of life will be noon to 4 p.m. June 1, at the American Legion Post 585 in San Carlos.