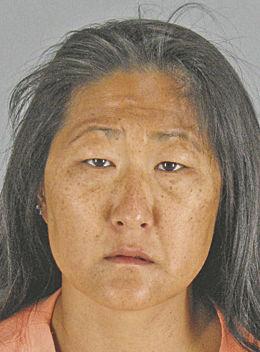 A 38-year-old Burlingame woman found guilty by a jury of voluntary manslaughter for the 2017 stabbing death of a man was sentenced to 11 years in state prison Friday, according to the San Mateo County District Attorney's Office.
Mia Smith, a former employee of a bank in Burlingame, allegedly had a serious romantic relationship and shared a home with 53-year-old Edward Allison when on July 22, 2017, Allison's 20-year-old son was visiting the home on the 100 block of Myrtle Road. Allison's son is said to have went for a walk with his infant child around 9:30 p.m., leaving Smith at home with his father. Upon his return, he found his father on the floor of a hallway and called police, who arrived to find Smith at the home and Allison suffering from life-threatening stab wounds, one of which was to his heart, according to prosecutors.
Despite attempts to resuscitate him, Allison was pronounced dead at the scene, according to police.
Allison's son allegedly attended the Friday sentencing hearing, when Smith addressed the court and apologized for taking Allison away from his family too soon. She allegedly said she prays for his family every day, wasn't in the right frame of mind when she acted and wishes she could bring him back, according to prosecutors.
Judge Robert Foiles allegedly said he did not find Smith's testimony to be credible and found her mental health issues to be an excuse. Smith received 829 days credit for time served, according to prosecutors.
District Attorney Steve Wagstaffe praised Foiles for imposing the maximum punishment on Smith, noting he agreed with Foiles that Smith's mental health issues were an excuse.
"I think that Ms. Smith was extraordinarily fortunate to be able to get a manslaughter conviction out of this," he said.
Smith's attorney Jeff Jackson could not be immediately reached for comment.