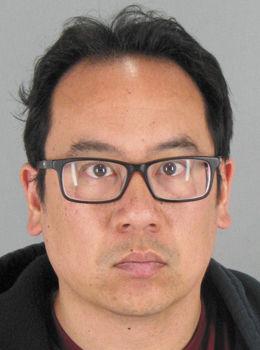 The family of a victim who was allegedly sexually abused by a former teacher at Westborough Middle School in South San Francisco is suing the school district claiming administrators mismanaged several complaints about his behavior with students over an extended period of time.
According to a lawsuit filed Tuesday, Oct. 30, in county Superior Court, inappropriate activity by former teacher Joseph Toy was repeatedly reported to district officials who declined to share it with law enforcement.
Toy, 39, faces life in prison on the 56 counts of child molest and lewd and lascivious acts with minors included in the set of charges filed in May, which involve alleged actions with five male students while he was a teacher at Westborough Middle School.
Though most of the alleged incidents occurred between May 2017 and April 2018, at least one of them dates back to 2013. The five male victims were 13 and 14 when Toy allegedly inappropriately touched them on school grounds, in a hotel room during a school trip to Disneyland in April and on trips to The Shops at Tanforan to see a movie and the Serramonte Center. The incidents allegedly occurred despite a warning from school administrators not to touch students based on complaints lodged previously, according to prosecutors.
Toy had been teaching at the middle school for 13 years when the South San Francisco Unified School District placed him on administrative leave April 25 after being notified of the criminal investigation, according to police previously.
He is next expected to appear in court Dec. 14 for preliminary hearing and remains in custody on $6.1 million bail, according to prosecutors.
South San Francisco Unified School District officials were unavailable to comment on the lawsuit, but Westborough Middle School officials recently established a series of protocols and programs designed to address concerns around inappropriate relationships between teachers and students, according to a press release.
The district formed a crisis response team comprised of administrators, counselors, law enforcement representatives, parents and others designed to properly address complaints filed by students, said the release.
The school also ramped up the support services available for staff and students and encouraged the school community to be alert for signs from students who may be experiencing discomfort or post-traumatic stress disorder, according to the release.
Principal Loraine Rossi de Campos encouraged families to maintain open lines of communication which can help the school community respond to crime reports, while also pledging commitment to building a safe campus.
"Our students and staff will receive our full support as we continue to ensure a safe learning environment for our school community," she said in a prepared statement.