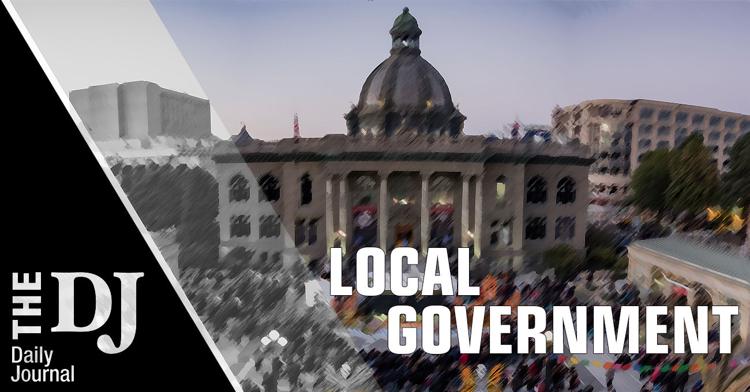 Intrigued by a unique opportunity but wary to wade into uncharted waters, officials cautiously neared a creative offer framed as a chance to enhance Burlingame's affordable housing stock.
Members of the City Council showed interest in joining a joint powers authority attempting to purchase an unidentified Burlingame apartment building, which if acquired, would be reserved for workforce housing.
But out of an abundance of caution, councilmembers postponed a final decision until Wednesday, Dec. 5, with hopes of granting city officials more time to thoroughly vet the rare and fleeting opportunity.
Noting time is of the essence because the building is expected to reach the market early next week, Councilman Ricardo Ortiz noted the urgent need of officials to move as quickly as possible.
"We have the gun against our head and we have to act," he said, according to video of the meeting.
The predicament arrived with the California Community Housing Agency, or CalCHA, inviting Burlingame officials to join a joint powers authority which would acquire an unspecified building and hold the rents below market.
To participate, city officials would need to agree to becoming non-voting members of the authority. In turn, the city would face no additional investment obligation but would neither collect property taxes on the land, nor would the county or local school district. The authority would also have the license to issue revenue bonds to finance the deal, and after a period of 15 and 30 years, Burlingame officials would receive the opportunity to take over the property.
In managing the building, rents would be capped for existing tenants who earn between 60% and 120% of the area median income. For those currently earning more than that range, rents would be brought near the market. As those units turn over, rents would be reset again in the preferred range designed to accommodate teachers, city workers and other middle income earners.
Wary not to forfeit their bargaining position, officials did not name the building targeted for acquisition, but suggested its purchase could result in preservation of between 100 and 150 units at an affordable rate.
For his part, Councilman Michael Brownrigg said he favored pursuing the opportunity which he considered innovative and unlikely to come by again.
"The chance to reduce rent burden for middle class people strikes me as really important," he said.
Fellow councilmembers were less enthusiastic though, suggesting they were uncomfortable with the vague terms of the proposed deal and wished to see more information before making a decision.
"I'm concerned our staff hasn't had enough time to study it," said Vice Mayor Emily Beach, who framed the issue as a brilliant idea but one that forced officials to shoot from the hip.
Councilmembers largely acknowledged the difficulty associated with pushing the government to move at the speed of private industry as a central challenge of the proposal.
For her part, Councilwoman Ann Keighran held an even more critical opinion of the proposal.
"I don't feel, because we've been rushed and there is one building that is going up for sale, that we make a decision like this," she said.
To temper the reservations shared, councilmembers detailed a list of items they would like clarified by City Attorney Kathleen Kane in advance of making a decision during the upcoming meeting.
Councilmembers want assurances that the JPA will not purchase any other Burlingame properties without their consent; would like more clarity around CalCHA's financial strategy; and details about ways the property can be conveyed at the end of the agreement, among other issues.
Assuming the answers offer the clarity sought, Mayor Donna Colson suggested she could vote in favor of the proposal.
"I would be willing to lean into it based on getting questions answered," she said.
And while Beach shared a similar sentiment, absent more information, she said she could not immediately overcome the notion that something with the arrangement was amiss.
"It seems too good to be true," she said.
In other business, officials agreed to give $15,000 to Samaritan House to support displaced tenants. The donation came in lieu of officials adopting a proposed urgency ordinance, which would have established just cause eviction protections before Assembly Bill 1482 went into effect.