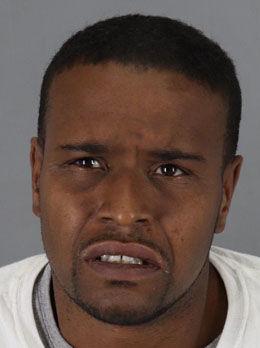 Two Oakland men are in custody after stealing items from the San Mateo Home Depot and leading police on a chase that ended at the cul-de-sac of South Amphlett Boulevard from Concar Drive Monday night, according to police.
At approximately 7 p.m. July 8, San Mateo police received a call from Home Depot that two men had stolen hundreds of dollars of merchandise before fleeing in a black SUV. Police spotted the vehicle, which they ended up pursuing to South Amphlett Boulevard. The driver stayed in the car but the passenger fled. Police set up a perimeter, searched the area and located the man along Highway 101's sound wall. Both were taken into custody.
The men were identified as Edward Davis, 48, and Antoine Island, 37.