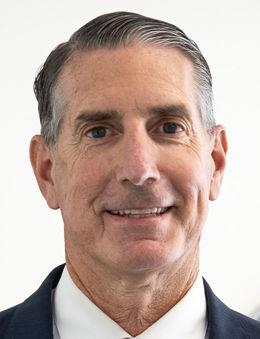 County officials are establishing a new center in San Bruno next week to expand the opportunity for north county residents to get COVID-19 tests.
County Manager Mike Callagy said the new Verily site on the video streaming company's land will begin operating Wednesday, July 1. It will be at 999 Bayhill Drive Wednesday, July 1, from 9 a.m. to 4 p.m. and Wednesday, July 8, from 11 a.m. to 4 p.m. 
Once testing starts, the site will join other locations in San Mateo, Daly City, Half Moon Bay, North Fair Oaks and East Palo Alto, as officials seek to set up centers throughout San Mateo County.
More than 59,000 tests have been conducted throughout the county. But testing has become less pervasive recently, as a daily average of more than 1,000 examinations conducted last week dipped down to about 300 over the past few days.
Callagy said county officials have been preparing for a gradual reduction in testing over time, and are planning to be more proactive in getting people tested as the pandemic continues.
He also suggested the dip in testing could be associated with people having less free time since more locals are back to work and restrictions are loosening. He also said Verily could be asked to expand testing hours later into the evening, to accommodate whose availability is restricted by professional obligations.
Meanwhile, the county's confirmed case count neared 3,000, with 125 new confirmed cases over the past two days. There are 104 total deaths associated with the disease and 23 patients hospitalized, 10 of which are in intensive care beds.
For his part, Callagy shied away from considering any fluctuations in recent figures, whether it be an increase in confirmed cases or drop in hospitalizations, as a verifiable trend.
He also speculated the spike in cases correlates to the increased activity seen locally as people get back to work, social bubbles expand and society reopens.
Acknowledging the uptick in mobility, County Health Deputy Chief Srija Srinivasan reiterated the need for locals to remain dedicated to keeping healthy habits such as observing social distance standards, washing hands regularly and wearing face coverings.
"Honestly, we just can't stop. This vigilance is really important. Any confidence that reopening is aligning with a lessening of the virus, that is not accurate," she said.
Callagy agreed, claiming that the community is in the early stages of combating coronavirus and urging locals to stay wary of the public safety threat posed by the pandemic.
"We may be in the second inning of a nine-inning game. So we've got a long way to go," he said.
The commitment will remain especially vital with the Fourth of July holiday on the horizon, which will likely invite more social interaction and gathering among friends and families, said Callagy.
"We would hate to see several weeks from now a surge because of a holiday where people took the holiday off from the safeguards of this pandemic," he said.