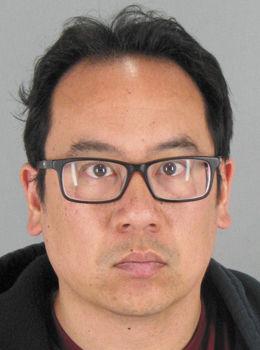 A former teacher at Westborough Middle School in South San Francisco was sentenced to 12 years, eight months in state prison Thursday for inappropriately touching five male students in 2017 and 2018, according to the San Mateo County District Attorney's Office.
In custody on $6.1 million bail, Joseph Toy received 629 days credit for time served and was required to register as a sex offender for life. In July, Toy pleaded no contest to four counts of child molestation and one count of lewd acts on a child, according to prosecutors.
Toy previously faced life in prison on 56 counts of child molestation and lewd and lascivious acts on minors when he was initially charged shortly after his arrest in May of 2018, according to prosecutors previously.
Between May 2017 and April 2018, Toy is said to have inappropriately touched five male victims aged 13 and 14 on school grounds, in a hotel room during a school trip to Disneyland and on trips to the Serramonte Center and to The Shops at Tanforan to see a movie. The incidents allegedly occurred despite a warning from school administrators not to touch students based on complaints lodged previously, according to prosecutors.
Toy had been teaching computer science at the middle school for 13 years when the South San Francisco Unified School District placed him on administrative leave April 25, 2018, after being notified of the criminal investigation, according to police previously.
He is also known to have presided over a leadership organization at the school. The crimes came to light when one of the victims mentioned the inappropriate touching to another teacher, who reported it to administrators and ultimately to police, according to prosecutors.
Toy's defense attorney Michael Gaines could not immediately be reached for comment.