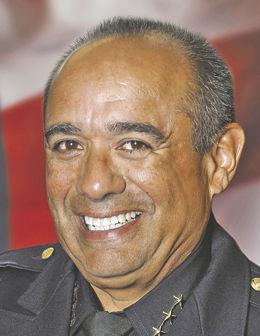 A $65,000 program involving at least six drones for the San Mateo County Sheriff's Office to use in cliff rescue, hostage situations, locating fleeing suspects and other emergencies won praise Tuesday from the Board of Supervisors.
Supervisor Dave Pine cited the cost of drones the Sheriff's Office expects to start using early in 2020.
"I'm surprised they are so inexpensive," Pine said, according to video of the meeting.
He called the drones a very helpful tool.
Lt. Frank Dal Porto of the Sheriff's Office said the drones will always operate below 400 feet and that county law enforcement officials will meet yearly to review drone use.
The Alameda County Sheriff's Office has operated more than 30 drones since 2014 and has not had a single complaint, Dal Porto said.
Drone equipment in San Mateo County includes an infrared device that is effective during night deployments by sensing infrared radiation from a heat source, a report to the Board of Supervisors said.
While not put in place to aid criminal investigations, the Sheriff's Office drone policy will nevertheless specifically prohibit use of drones to conduct warrantless searches of private residential property without a showing of urgent circumstances, a county staff report said.
County Supervisors meeting Tuesday also approved a contract with Storefront Political Media of San Francisco to motivate residents to complete the 2020 census.
The Storefront Political Media will create online and mobile media buys in Nextdoor, Snapchat, TikTok and other digital platforms. Storefront's contract with the county will not exceed $300,000.
Other work by the San Francisco company includes creating hyper-local Twitter ads centered around Census 2020 participation.
(650) 344-5200 ext. 106