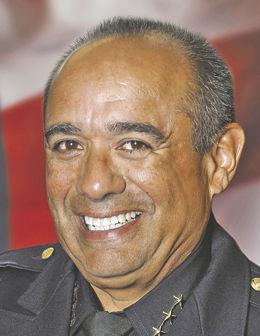 At least six drones — used for cliff rescue, hostage situations, locating fleeing suspects and other emergencies — are planned in a $65,000 program the San Mateo County Sheriff's Office expects to start early in 2020.
"The Sheriff's Office will place the highest priority on the protection of individual civil rights and the community's reasonable expectation of privacy when making any decision to deploy an unmanned aerial system," Sheriff Carlos Bolanos wrote in a report to be discussed by county supervisors at their meeting Tuesday.
Drone equipment includes an infrared device that is effective during night deployments by sensing infrared radiation from a heat source, Bolanos' report said.
While not put in place to aid criminal investigations, the Sheriff's Office drone policy will nevertheless specifically prohibit use of drones to conduct warrantless searches of private residential property without a showing of urgent circumstances, the sheriff said.
County Supervisor David Canepa said Monday that he supports the drone program.
"We need to make sure our sheriff has the best tools possible," Canepa said. "We need to embrace drones."
A sheriff's sergeant and four deputy sheriffs will be trained and certified in the use of drones through the Federal Aviation Administration.
Other matters before the Board of Supervisors include contract with Storefront Political Media of San Francisco to motivate residents to complete the 2020 census.
The Storefront Political Media will create online and mobile media buys in Nextdoor, Snapchat, TikTok and other digital platforms. Storefront's contract with the county will not exceed $300,000.
Other work by the San Francisco company includes creating hyper-local Twitter ads centered around Census 2020 participation. The census effort by the San Francisco company will use videos, banner ads, email graphics and social media.
The Census Bureau has historically faced challenges counting households that include recent immigrants, people with limited English proficiency, the low income, racial and ethnic minorities, rural residents and those with unstable housing, a county staff report said.
California has been the hardest-to-count state in the nation, according to the report.
San Mateo County Supervisors meet 9 a.m. Tuesday in the board chambers at 400 County Center in Redwood City.