Fears and anxieties among the county's undocumented population are rising by the day as unemployment festers, rent dues balloon and food bank lines grow amid a pandemic punishing the region's most vulnerable.
"The stress is just so high," said Sister Christina Heltsley, who runs the St. Francis Center in North Fair Oaks, where demand for meal and financial assistance has skyrocketed since the stay-at-home order was issued.
Under clear skies and a rising sun Thursday, April 23, Heltsley and a small crew of volunteers served neighborhood residents free grocery bags filled with enough meat, vegetables and dry goods to feed a family for a few days.
The distributions have been immensely popular, said Heltsley, who estimated an average of 100 people each day have picked up food provided by Second Harvest Food Bank this week.
She said meals are just the tip of the iceberg though, as financial woes pile up for many locals who can't access the state or federal payments offered to others suddenly unemployed due to COVID-19.
"It's a heavier burden on the economically poor — especially the undocumented," said Heltsley. Her nonprofit has provided financial assistance to many struggling to pay their bills, but Heltsley knows there isn't enough money to meet the need.
Jason Tarricone, a housing attorney with Community Legal Services of East Palo Alto, agreed. The legal aid program which also provides rental assistance payments fielded as many calls in the past month as it would in a normal year, said Tarricone.
"The demand and need is just enormous," he said.
CLSEPA is simultaneously ramping up its advocacy efforts to defend against predatory landlords, who are trying to squeeze payments out of tenants amid a regional rent moratorium.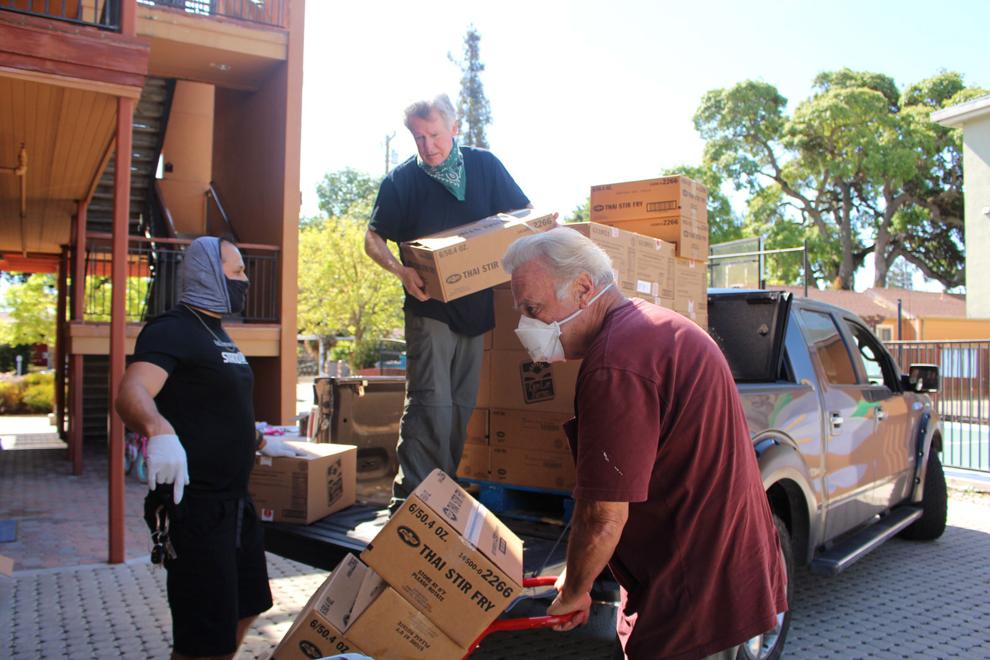 Not all landlords are bad actors, said Tarricone, acknowledging many landlords are as reliant on rent payments to pay mortgages as tenants are on paychecks to cover their monthly dues.
Such a quagmire drove Tarricone to call on legislators to cancel both rent and mortgage dues for the term of the stay-at-home order. Without intervention, he feared ballooning debt will explode into an array of complex lawsuits, further plaguing an already backlogged court system.
A similar perspective was shared by Isabel Perez, a Daly City resident who works as a liaison to the undocumented community through religious organizing agency Faith In Action.
Unemployed workers can't pay rent like property owners can't pay a mortgage without income — which is why lawmakers must work with the banks to resolve the issue, said Perez through assistance of a translator.
Additionally, Perez urged elected officials to develop simple assistance strategies which can be easily communicated to those on the fringes. The absence of an accessible lifeline only heightens feelings of isolation and abandonment, she said.
San Mateo resident Reyna Gonzalez concurred, claiming undocumented locals often feel the path to getting help is too complex. Gonzalez, speaking through a translator, said such challenges are compounded by the enforcement fears encountered when seeking assistance.
Whether looking to the government for financial aid or medical care, Gonzalez said many in the undocumented community are afraid to apply and expose themselves to prosecution by federal immigration officers.
Sheryl Munoz-Bergman, deputy director with the Immigration Institute of the Bay Area, said some of those fears have been alleviated by the pledge of state officials to not coordinate with federal immigration enforcement officers.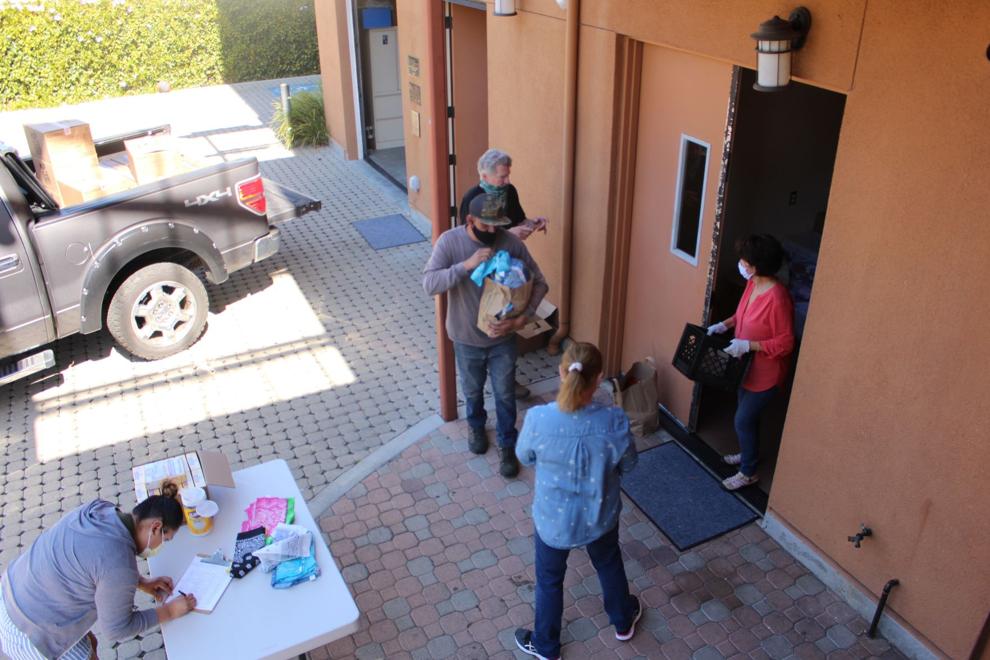 But Munoz-Bergman, whose agency has an office in Redwood City, acknowledged rhetoric from President Donald Trump continues to be a source of concern for many who would otherwise rely on federal assistance.
In the absence of official channels, Munoz-Bergman said she has been directing those in need to Samaritan House and other local service agencies with an established reputation for offering assistance regardless of immigration status.
"We have never seen anything like this in our lifetime," said Samaritan House CEO Bart Charlow, whose organization has been inundated with calls for assistance of all sorts since the shutdown.
Medical care, financial aid and meal services are among the programs provided by Samaritan House, which is fielding a surge in requests from countless families across the Peninsula who have never needed such help before.
Charlow noted if a segment of the community which was previously secure suddenly needs help, those who were already struggling are in an even more dire position.
"Their lives were not exactly well lived before," he said, of the undocumented population. "If it looks dark now, there is a reason."
He balanced that bleak perspective by acknowledging many locals have rallied to support Samaritan House and similar agencies offering support to thousands across the Peninsula.
"I believe we will come through it," said Charlow. "But it is going to be harder on some than others. Our financial and social inequality means that some will always have a harder time."
Heltsley offered a similar sentiment, while expressing a tireless commitment to serving those who otherwise could be facing desolation.
"Our mission hasn't been furloughed. And our mission is not unemployed," she said. "So we are trying to do what we can to walk with our families."