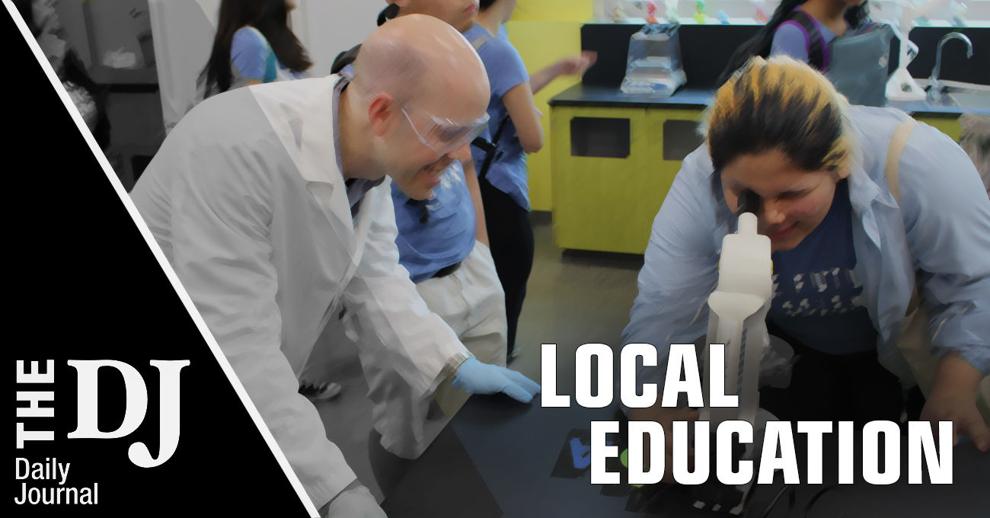 In a letter directed toward California Gov. Gavin Newsom, Sequoia Union High School District officials implored him to work with other top officials on a COVID-19 vaccine mandate, taking the decision out of the hands of nonmedical professionals.
"Allow educators to do what we do best, educating students. Under the current system school districts are forced to act as medical experts while also being put squarely in the middle of political divides," read the letter.
All five board trustees, Superintendent Dr. Darnise Williams and San Mateo County Superintendent Nancy Magee signed the letter urging state officials to add COVID-19 vaccinations to the list of required immunizations for school attendance.
Doing so would prohibit vaccine-eligible children from attending school if unable to present documentation of vaccination or qualifications for exemptions as done for measles, mumps, chickenpox and other infectious diseases.
A similar mandate has been issued for school staff which required employees to either verify vaccination status or submit to weekly testing. Board of Trustees President Alan Sarver said most of Sequoia Union High School District employees have been vaccinated but figures on student vaccinations are incomplete given the district has been unable to fully gather that information.
Children ages 12 and up became eligible for the Pfizer vaccine in May following emergency federal approval. Since then, families have had wide access to doses through their private care providers and county-sponsored clinics including on school campuses.
Full federal approval has also been granted to Pfizer for doses for those 16 and older in late August. County health officials have shared hopes full approval for those 12 to 15 would occur early next year and emergency approval for children under 12 would be given this fall.
"The vaccines have been declared safe by medical authorities and the next step that is appropriate is that it be added to the list of pandemic preventative vaccinations that have long been a part of California education code," Sarver said.
Without a statewide student vaccine mandate, school officials with no medical training have been charged with determining whether to mandate vaccines in a limited scope. While districts are not permitted to adopt a policy that would ban students from school without a shot, it can prevent participation in noncore curriculum activities.
The San Mateo Union High School District recently took on that issue and opted to put its decision on hold after strong community pushback asserting the measure would be divisive and inequitable.
"Trustees have consistently said they'd like to see more students vaccinated," district Superintendent Kevin Skelly said, noting the board has not specifically discussed a schoolwide mandate.
Recognizing the heated debates around the vaccines and vaccine mandates, Sarver said the district's statement should not be seen as political but rather as a proactive plea to state leadership and medical experts to "make the decision at the correct levels."
"The schools are placed directly in the middle of a firestorm," Sarver said. "Schools are in the business of educating our students and keeping our students safe and healthy and on campus to the greatest extent as possible. It should be left to medical professionals to make the decision on vaccinations."
The district also asserts that without a mandate, "two Californias within our state" are being created. While fiscally larger school districts have the means to develop vaccination pathways and networks, smaller, less financially stable districts may require additional state assistance.
Though the district is the first in the county to send such a letter to state officials, Patricia Love, county Office of Education spokesperson, said Magee also intends to send her own letter of support and predicts other districts will follow suit.
The Belmont-Redwood Shores School District has not formally drafted a position statement but Superintendent Dan Deguara said "it's fair to say that our general perception is consistent with that of the American Academy of Pediatrics and Children's Hospitals of North America — that FDA reviewed vaccines are the single most effective means to mitigate the spread and severity of disease from COVID-19 infections."
Similarly, Diego Ochoa, superintendent of the San Mateo-Foster City School District, shared strong support for student vaccinations. The district also has not taken a formal stance on a student vaccine mandate but Ochoa said he would continue to encourage all students to get vaccinated when eligible.
Given that San Mateo County is only one of 58 in the state, Love said a united front would be necessary to persuade legislators to take action, a view Sarver echoed.
"It's the right thing to do and as encouragement like this comes from a broader range of places from the education community, it will become more and more abundantly clear that it's a way the state can really support all of the schools completely," Sarver said. "We should be proceeding exactly that way with this effective and safe vaccine."
(650) 344-5200 ext. 106