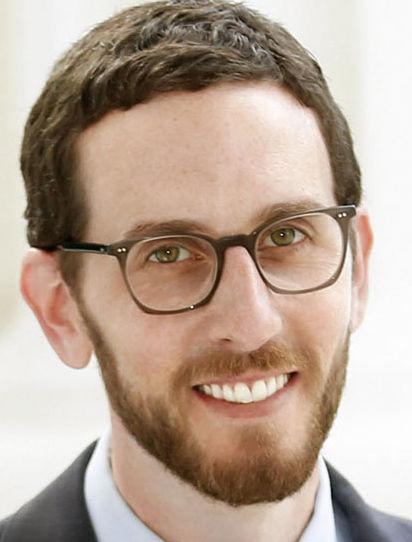 The lawmaker responsible for crafting the year's most divisive piece of housing legislation is taking another crack at state housing policy by seeking to refine the state's Housing Accountability Act.
State Sen. Scott Wiener, D-San Francisco, gutted and amended a previous piece of legislation with proposals to close perceived loopholes in an existing law designed to combat the state's affordable housing shortage.
While Wiener raised the hackles of many local officials earlier this year with his proposal to streamline housing development under Senate Bill 50, a spokesman from his office said the most recent proposal should not be misconstrued as a resurrection of the controversial legislation.
"Them getting looped in together is a bit absurd," said Victor Ruiz-Cornejo, a spokesman for Wiener. "The only thing they have in common is that they have to do with housing."
In his most recent effort, Wiener removed the language from Senate Bill 592 which initially pertained to barber shop and cosmetology licensing and supplanted it with proposed amendments to the Housing Accountability Act.
The amendments seeks to clarify the definition of a housing unit which would be protected under the act; assure the act maintains oversight over all land use decisions by local agencies; and enhance the potential penalties for cities which do not adhere to the act, according to a bill fact sheet.
Ruiz-Cornejo said Wiener opted to float the clarifications by amending an existing proposal because the deadline to propose new legislation has already passed.
As it relates to SB 50, the proposal to streamline denser and taller housing construction by loosening development regulations around transit and job centers remains stalled. It was declared a two-year bill during the Senate Appropriations Committee hearing on bills sent to the suspense file Thursday, May 16, effectively postponing further deliberation until the following legislative session.
Although Wiener declared an intent to continue pressuring fellow lawmakers to approve housing bills when SB 50 stalled, Ruiz-Cornejo said the most recent proposed amendments should not be conflated with his previous legislation.
"SB 50 is about zoning reform," he said "This is about the Housing Accountability Act and doesn't deal with zoning."