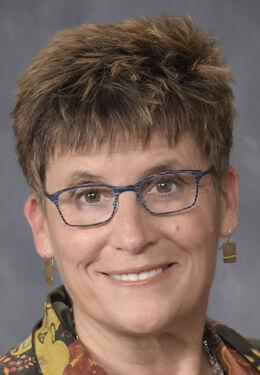 With health conditions improving amid the pandemic and San Mateo County moving to the less restrictive red tier, local educators are preparing to reopen school campuses.
County Superintendent Nancy Magee said the first day of eligibility for all schools to open will be Tuesday, Oct. 6 — marking two weeks from when state officials moved the county out of the purple tier.
While preparing for the return of in-person learning, Magee said she anticipates a process will be shared with education officials next week detailing the safety considerations which must be addressed.
She expected the protocols will mirror those included in the waiver application elementary schools needed to get approved to reopen while the county was still in the purple tier.
Two public schools districts — Hillsborough City and Menlo Park — all recently received waivers from education and health agencies to begin in-person learning. The school systems join 27 private schools and one public school, Connect Community Charter in Redwood City, among those with waiver approvals.
Magee said the plans submitted by other schools looking to reopen while the county is in the red tier will receive thorough evaluation by local education officials checking for alignment with safety framework and health officials checking testing and tracing policies.
Because so many district administrators have spent months planning for a safe return to campus, Magee said most have established testing policies. But for those districts needing further assistance, she expected the county office may be able to provide additional support.
For her part, Magee said school officials have shown great receptiveness to the aid offered by the county education and health offices, and appreciate the guidance during a uniquely challenging time.
"The school leaders want to do this the right way," she said, noting officials have been caught in the crossfire of many school community members with strongly held opinions on the best ways to reopen campuses.
Looking ahead, Magee anticipated most schools will take a tiered approach in bringing students back to campus — meaning not all classrooms will be filled as soon as they are opened.
To that end, she noted most districts have already started allowing small groups of students with specialized needs back on campus. And even once larger groups returns, she said distance learning and online lessons will remain critical resources over the foreseeable future.
The opportunity to reopen campuses arrives just as many districts were hitting their stride in remote learning arrangements, said Magee, who added many middle and high schools will continue mostly with online classes for immediate future.
Online learning offers valued flexibility as well, which will be necessary if the county returns to the purple tier or if a school community experiences a COVID-19 outbreak.
The latter scenario remains a key concern for Magee, who acknowledged that allowing students back to campuses affects the likelihood of virus transmission.
"We do have community spread. It is out in the community. We do believe we can educate students in person, following the four pillars because those things are proven to reduce the spread," she said.
The four pillars to which she refers are health and hygiene protocol, face coverings requirements, physical distancing standards and gathering restrictions — previously established by education and health officials as keys to reopening campuses.
While acknowledging the risks associated with allowing students to return, Magee expressed confidence that adherence to the standards will allow school to start again in the safest fashion possible.
"These things do work. So as long as people are doing them and taking them seriously and implementing them with fidelity, these things do slow the spread," she said.
(650) 344-5200 ext. 105
Note to readers: this article has been amended to accurately reflect the amount of school districts that have received reopening waivers. Hillsborough City and Menlo Park elementary school districts were granted approval for students to return.