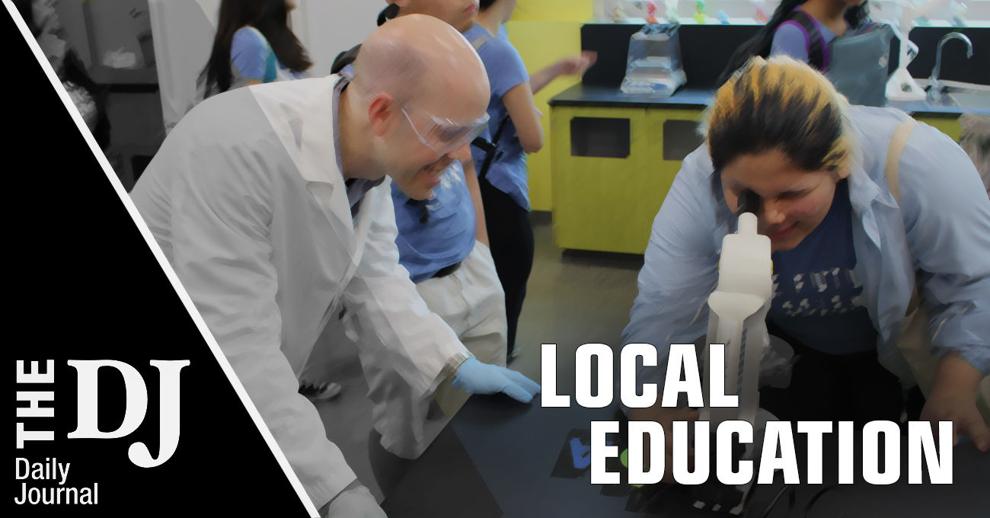 As two local school districts weigh potentially competitive tax measures on the fall election ballot, officials attempt to balance their fiscal needs against the threat of endangering their counterparts' odds for success.
Trustees in the San Mateo Union High and San Mateo-Foster City Elementary school districts will both meet Thursday, April 19, to discuss taxes officials claim are necessary to fund construction of new facilities and increase operating revenue, respectively.
High school district officials will consider hiring a polling agency needed to gauge community support for a potential facilities bond while their elementary district counterparts are slated to define terms of their expected parcel tax.
High school district Trustee Marc Friedman said he supports a recommendation from administrators to spend $32,700 to hire BM3 to survey the support of local voters for the proposal.
Should polling show a favorable response for the bond, which the district's Bond Oversight Committee suggests should not exceed $190 million, Friedman said he would favor putting it to voters.
"If the survey comes back and says they support it … then I would be all for putting a bond on the ballot," he said. "But it depends on the results of the survey."
Board Vice President Greg Land though was less enthusiastic about the proposal, for fear of threatening the success of competing tax measures potentially floated on the same ballot as local elementary school districts.
Land noted he was not opposed to the idea of pursuing a tax for the high school district, but harbors reservations regarding timing.
"I think we could use a bond measure, but I'm hesitant to say this is the right time," he said.
As a compromise, Land suggested he may favor exploring the polling but primarily as a means of getting a better sense of voters' position on the proposal.
Officials claim a bond is necessary to finance a variety of safety, technology and sustainability improvements across the district. Most notable, Friedman said, is the need to refurbish the transite panel siding at Aragon, Mills and Hillsdale high schools, which is projected to cost about $65 million.
Transite is a cement product used in construction which was previously manufactured with asbestos. Friedman said the siding at the campuses was installed nearly 60 years ago, and should be fixed to due to health concerns posed by asbestos, plus general wear and tear.
In all, the district has identified roughly $400 million worth of projects, but Friedman suggested it is unlikely officials would pursue such a comprehensive construction program with a single tax measure.
Instead, polling will determine whether voters would suggest measures ranging in amounts between $150 million or $190 million, which is the most a community group charged with overseeing the district's bond money recommended.
A bond seeking $9.35 per $100,000 of assessed value from homeowners would likely generate adequate revenue, according to a previous district report, which suggested on average, such a tax would cost homeowners an average of about $56.77.
Assuming polling suggests there is adequate support to pursue the measure, officials are examining floating it to voters in the fall election, according to the report. Such a vision would require the board to approve placing on the ballot by Aug. 10.
As high school district officials consider the initiative, they should be mindful of competitive tax measures likely floated on the same ballot by the San Bruno Park and San Mateo-Foster City elementary school districts, according to the report.
A more recent report, however, suggests competing bond measures on the same ballot are unlikely to deter voters from supporting the high school district's effort, as support often is determined by the voters' relationship with the district.
Land though said his approach to the issue will likely be influenced by the intent of the local elementary districts.
"I really want to be sensitive to the feeder districts and the voters and through the polling we can figure out of these things are possible or not," he sad.
For the elementary school district, officials are further along in their pursuit of a parcel tax measure which is likely to be placed on the fall ballot.
A pollster discovered 69 percent of likely voters in the November elections would support a $298 parcel tax spanning nine years to generate operating revenue for the school system. That support dropped to 64 percent — just below the supermajority required to pass — if the district pursued a $398 tax spanning the same period of time.
At the upcoming meeting, trustees are slated to determine the likely cost and length of their tax which officials have said is needed to offset the loss of $7 million annually generated by a previous parcel tax.
Should the tax fail, officials have suggested the district's structural deficit could grow as large as $9 million, likely presenting a variety of difficult choices around budget cuts.
The San Mateo Union High School District Board of Trustees meets 7 p.m. at 789 Poplar Ave., San Mateo. The San Mateo-Foster City Elementary School District board meets in the district office, 1170 Chess Drive, at the same time.