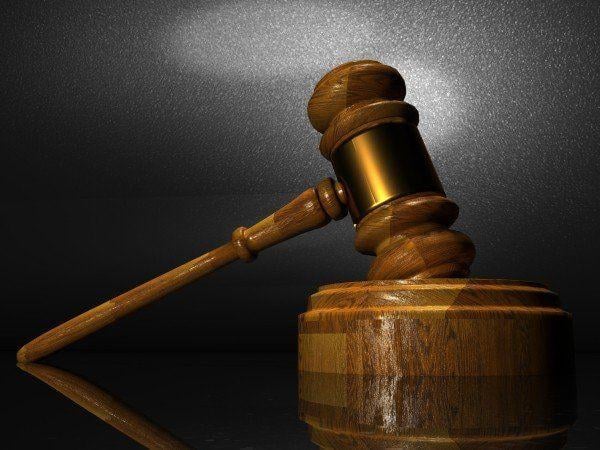 Printing ballots for the March 3 election in San Mateo County can proceed after a judge decided Thursday that ballot language for a $97 million school bond proposal in Burlingame is not biased.
San Mateo County Superior Court Judge George Miram said the ballot question for the Burlingame Elementary School District bond is not perfect but substantially complies with state election law.
Miram denied the writ sought by Burlingame resident Andrew Peceimer, who contended the 75-word ballot statement omitted key details — including the interest rate — for the bond.
"In many ways this is a close case," Miram said.
Maggie MacIsaac, superintendent for Burlingame elementary schools, said Thursday, "We're very pleased by the judge's ruling."
Work at schools includes wiring classrooms to update internet-related technology and access, she said. The money from the bond will also go toward increasing capacity and updating aging infrastructure at the district's schools.
Kay Coskey, president of the Burlingame Elementary school board, said in an email that, "It is important the voters know the courts upheld our language, and that we were conscientious in wording our ballot for voters to clearly understand the bond measure."
Attorney Thomas Hiltachk, representing Peceimer, said in court that ballot language about "21st century learning" and modernizing classrooms represent campaign slogans rather than the neutral language state law requires for the ballot.
Voters have to peel through 50 words to come close to figuring out the measure is a tax on property to pay for work at schools, Hiltachk said.
Representing the school district, attorney William Tunick said the interest rate for the bond is not yet known.
Tunick cited a statement by Greg Isom of Urban Futures, a financial advisory firm that has worked with California school districts since 2010, noting such rates change daily. Isom, in his declaration filed as part of the school district case, said interest rates are negotiated with investors about two weeks before bonds are issued.
Burlingame Elementary, in opposing the writ requested by Peceimer, said in court documents that the Burlingame resident is against issuing the school bond.
"If he had the power to do so, he would rewrite the ballot label," the school district stated.
"He does not have this authority," the district continued. "Rather, it is vested with the elected Board of Trustees."
The school board when adopting the ballot label for Measure O exercised this authority within the state law and Peceimer failed to meet the burden to justify changing that language, the district stated.
Most school districts, including many in San Mateo County, recently placed bonds on the ballot with language similar to Burlingame Elementary, the district said.
Peceimer declined to comment Thursday on the judge's ruling other than to say, "I'm just looking out for the taxpayers."
Richard Michael, a critic of California school bond measures who testified in 2015 before the Little Hoover Commission about such bonds, disagreed Thursday with what he said is Burlingame Elementary's argument about its ballot language.
"Everybody is doing it, so it's OK," Michael said. "I've heard that before."
Language before voters is crucial, he said, noting the maximum interest rate was included in ballot language for only four of 1,437 school bonds in California during 2016.
"None of them won," Michael said.
The Little Hoover Commission he testified before is an independent state oversight agency.
The Burlingame Elementary School District has an enrollment of about 3,500 students at seven schools. Voters in 2016 previously approved Measure M, a $56 million bond largely designed to update and renovate aging campuses but roughly $300 million in capital improvements have been identified. The measure asks property owners to pay an estimated $25 per $100,000 of assessed value. It requires 55% to pass.