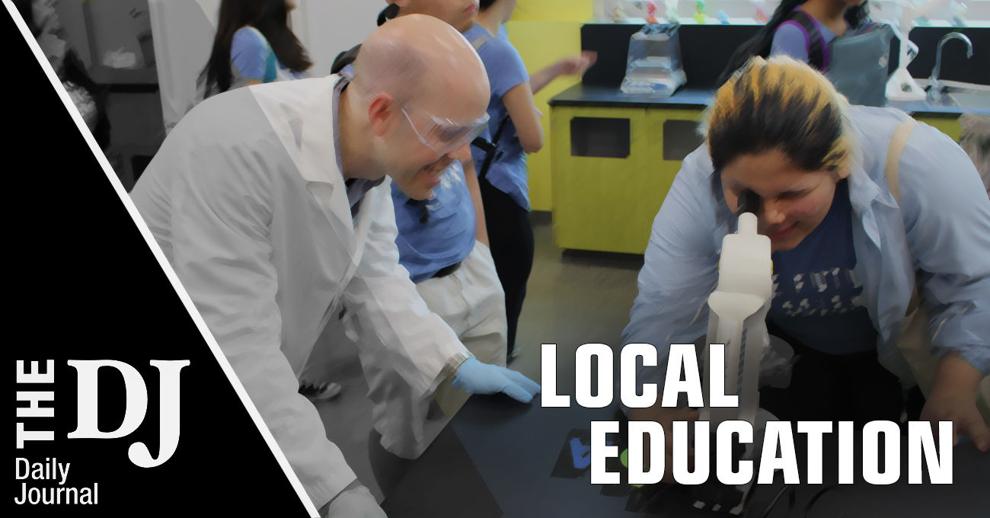 Unable to strike a compromise, San Mateo Union High School District officials again postponed a decision to mandate COVID-19 vaccines or testing to participate in extracurricular activities, citing concerns the policy was incomprehensive.
"The devil is in the details and we have to refine it," Trustee Greg Land said. "We're trying to find a middle ground and I think it's the right thing to do."
For weeks now, district officials have been workshopping a student vaccine mandate that would apply to those who participate in extracurricular activities. Strong community pushback influenced the Board of Trustees to direct staff back to the drawing board, leading to a change that would allow for students to submit to weekly tests instead of getting vaccinated.
But some parents who spoke during a trustees meeting Thursday, Sept. 23, were still not appeased and raised concerns that weekly testing should be extended to all students who participate in extracurriculars to prevent discrimination.
Trustee Linda Lees Dwyer agreed with the parent, suggesting the district instead adopt a policy that would require student groups to test a day or two before any given event. Doing so would catch infections among vaccinated and unvaccinated students while not singling out anyone based on status, she said.
"It could be divisive rather than inclusive, and we are so focused on being inclusive, which is so important, to be divisive at this time just doesn't make sense," Lees Dwyer said, adding that the policy should be simple and easy to implement.
Superintendent Kevin Skelly said that the district currently has the capacity to test students in sports and other extracurricular activities but would not be capable of doing so for the entire district. Home testing manufacturers also appear to be experiencing a backlog with orders and are unable to supply large quantities of tests at the moment, Sara Devaney, the district's health services manager also noted.
Trustees Peter Hanley and Ligia Andrade Zúñiga cited urgency when considering the ordinance, noting many including those with disabilities and in financial uncertainty continue to be some of the hardest hit during the pandemic.
Speaking on equity, Andrade Zúñiga also said the immunocompromised and disabled have frequently been left out of the conversation and argued testing and vaccinations could bring some assurance of safety to students and families.
"If we want to talk about equity, let's talk about everything," Andrade Zúñiga said.
Still, she agreed with a point raised by Lees Dwyer that students of color, some of the least vaccinated in the district, could be the most targeted groups under the policy.
Vaccination rates across the district have increased in recent weeks with 86% of students vaccinated, Skelly said. Rates among Black, Latino and Pacific Islander students have also increased near or well above 70% vaccinated.
Aside from issues of equity, some board members also argued it was still unclear which events would count as an extracurricular activity, suggesting simply attending an event whether indoors or outdoors should apply.
Skelly said administrators did not intend for the policy to apply to audience members often made up of a mix of local and traveling students, families and faculty. Instead, the policy would apply to activities that occur outside of school hours including sports, clubs and dances. Without a district policy, attendees would be subject to state and county guidelines which require masking when indoors but not when outdoors when contagion is less likely.
Unconvinced, Land, Lees Dwyer and board President Robert Griffin said attendance at events should be addressed within the policy because contagion is still possible. They also noted students have been disciplined for breaking school rules when attending school functions, further supporting the notion that going to school events should count as participating in extracurricular activities.
"We've got to come up with something better," Griffin said. "[The issues are] too complex just to wing it."
Limited staff time prohibits the board from being presented with an updated policy any sooner than at its next scheduled meeting in three weeks, Skelly said. While disappointed in the extended timing, Lees Dwyer, Land and Griffin voted in favor of postponing further discussion until an updated policy could be brought forward.
Siding against the delay, Andrade Zúñiga and Hanley voted to institute a vaccine mandate that would allow staff's recommendation to take place until Nov. 14 when students would be required to show proof of vaccinations to participate in extracurricular activities. Without broader board support, the measure failed.
School districts across the state have either adopted or considered similar mandates that would apply to all students eligible for vaccination districtwide while offering alternative school programming for those with proper exemptions. The districts will likely face legal action that will determine whether the mandates can be upheld despite the vaccines lacking full federal approval except for those 16 and older.
While no other school district in San Mateo County is currently considering a mandate, the Sequoia Union High School District sent a letter to the state, encouraging legislators to add COVID-19 to the list of diseases students are required to be inoculated against to attend school. County Superintendent Nancy Magee signed onto that letter and is expected to send one of her own as well.
Ultimately, SMUHSD trustees said they share that end goal but disagreed on whether the decision should be made at the district or state level.
"The suffering around this pandemic has just been enormous," Hanley said. "It needs to end. Vaccination is how we end it."