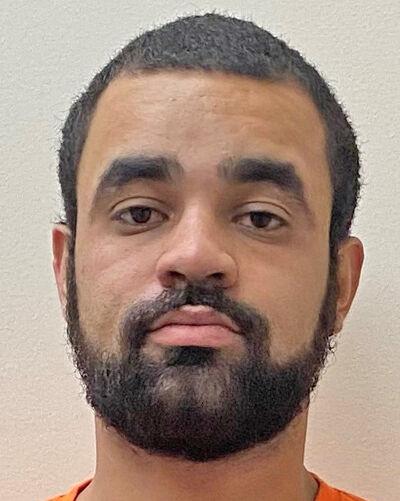 A Sunnyvale gunman who allegedly robbed a 7-Eleven in San Mateo early Tuesday morning and attacked the clerk has been arrested, the San Mateo Police Department said in a press release.
Benicio Bustamante, 22, is accused of stealing $1,200 in cash and $810 worth of cigarettes after entering the store holding a pistol and ordering the clerk to empty the registers.
The robbery occurred Tuesday, April 6 ,around 12:30 a.m. at 11 Laurie Meadows Drive. After taking a cash drawer, Bustamante allegedly ordered the clerk to lie on the ground and stomped on him, police said. After a Belmont officer arrived in the area, Bustamante fled and ran past a waiting vehicle into the neighboring apartment complexes. He was not found at the time.
San Mateo and Belmont police conducted a traffic stop on the waiting vehicle associated with the robbery. Amber Zarate, 18, of Sunnyvale, was arrested, and after an extensive interview with Zarate, police identified her boyfriend, Bustamante, as the suspect, police said.
San Mateo detectives took over the investigation and did surveillance on Bustamante's residence on Lakedale Avenue in Sunnyvale. At around 7 a.m., detectives saw Bustamante leaving the residence with his mother, and he was arrested.
The mother informed detectives that Bustamante showed up at her residence in Hayward asking for a ride home. He left behind a black bag in his mother's RV containing a pistol, the stolen cash drawer, a red mask and money. The pistol found had been reported stolen out of Pleasanton, police said.
Police determined the robber wore a red mask, a green camouflage sweatshirt, blue jeans and red shoes and found similar apparel in Bustamante's bag.
Police believe Bustamante is responsible for at least one other armed robbery committed in Sunnyvale in February and are conducting a follow-up investigation. San Mateo police are investigating if Bustamante is linked to any other armed robberies locally.
Zarate was arrested and booked on suspicion of conspiracy to commit a crime. Bustamante was arrested for robbery and other felony firearm charges.