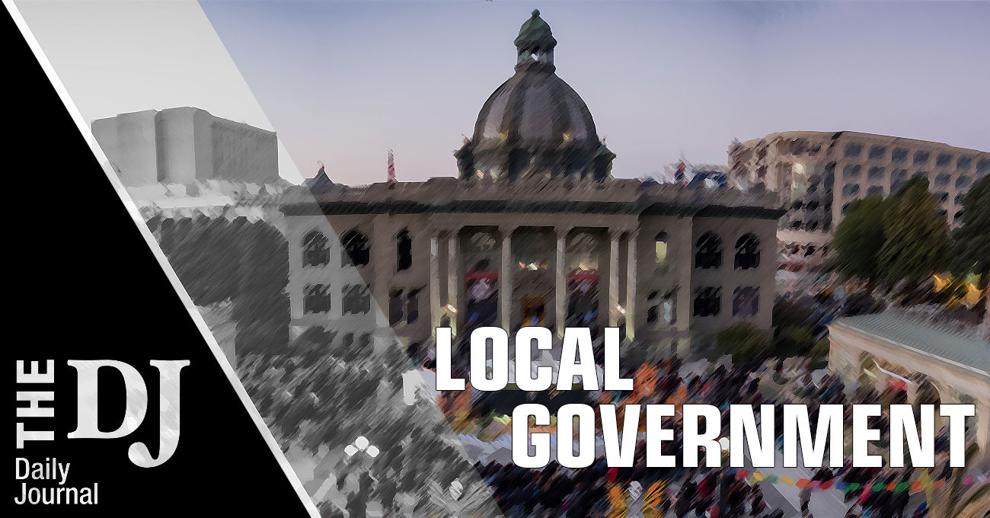 San Mateo officials gave a green light Monday to spending more than $640,000 to convert a former fire station into a police substation and appropriating additional funds needed to construct a new $9 million fire station in the Borel neighborhood while also asking city staff to scope an urgency ordinance aimed at curbing fears of rent hikes and evictions before new statewide renter protections take effect in 2020.
A plan city officials have been shaping in recent months to convert former Fire Station 26 at 1812 S. Norfolk St. into a police substation and sleeping quarters took a step at the City Council's Oct. 21 meeting when officials approved more than $641,000 to relocate the building's interior walls, replace windows, install new electrical fixtures and lighting and make the main entrance ADA-accessible, among other improvements, according to a staff report.
Formerly used as a rest area for American Medical Response employees between ambulance calls, the building will be renovated to include a police substation, vehicle storage and sleeping quarters with 12 bunk beds divided across three bedrooms for off-duty police officers.
The construction project will also include new, gender-neutral bathrooms and installation of a new HVAC system. Though the lease American Medical Response, or AMR, had on the building was set to terminate Dec. 31, city staff was able to relocate AMR to the San Mateo County Event Center and agreed to cover AMR's $1,500 monthly rent there through the end of the year, according to the report.
The council also approved a $100,000 budget transfer and $1.3 million appropriation of funds to a project to build a new Fire Station 25 on an undeveloped park at the corner of Borel Avenue and Shafter Street. Aimed at modernizing and increasing safety at the aging facility, the project will relocate Fire Station 25 from the corner of Alameda de las Pulgas and Barneson Avenue to the southern end of the park. An additional $1.4 million was requested for the project now estimated to cost more than $9 million to cover a $6.1 million construction bid, an increase in soils disposal costs and additional contingency funding, according to a staff report.
In response to fears that landlords are trying to push out tenants before new statewide renter protections take effect in January, councilmembers agreed to ask city staff to review whether an emergency ordinance could help residents facing large rent increases and no-fault evictions.
Assembly Bill 1482 was signed by Gov. Gavin Newsom earlier this month and starting Jan. 1, it will prevent landlords from raising rents by more than 5% a year plus the regional consumer price index. The bill had a retroactive clause that caused all rents to freeze to the level they were on March 15, 2019, so any increase now would have to go back to that level come Jan. 1 when the law takes effect. So, for the next two-plus months, landlords can raise rent by any amount and tenants could be displaced if they cannot afford the increase — what's often referred to as an economic eviction.
The council also recognized Deputy Mayor Maureen Freschet for eight years as a councilmember as well as her service on the city's Planning Commission. Freschet in August announced she will leave the council in November after completing her second four-year term. Elected to the council in 2011, Freschet was re-elected in 2015 and her second term was extended from four years to five years after voters in 2017 approved a charter amendment to extend council terms by a year to comply with a new state law requiring even-year elections.
City officials have encouraged residents to apply to serve in Freschet's open seat for an interim term from Nov. 18 through Dec. 7, 2020, and the council is slated to vote on an appointment to the seat at a Nov. 12 special meeting. The seat is scheduled for election to a four-year term in November of 2020, according to a city webpage.