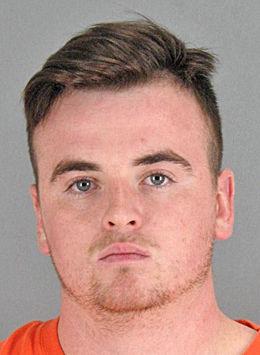 A 22-year-old San Mateo man charged with 98 felony counts of child molestation and forcible sex acts on a child, among others, pleaded no contest to three of the larger charges which carry a possible sentence of 31 years to life in prison, according to the San Mateo County District Attorney's Office.
The man, Christopher Greenbach was caught molesting his 10-year-old relative in September 2017 by the boy's 13-year-old sister. She grabbed her brother and ran out of the apartment screaming. Though Greenbach ran after them asking them to stay quiet, a neighbor heard the noise and police were called to the scene. Greenbach had allegedly been molesting the boy since early 2016 and threatened to hurt him if he told anyone about it, according to prosecutors.
His attorney, Steven Chase, said Greenbach himself was molested and that the possible sentence is very long but would have been longer without the deal. He had confessed to the crimes, which made options limited, Chase added.
The case returns Aug. 6 for sentencing, according to the District Attorney's Office.