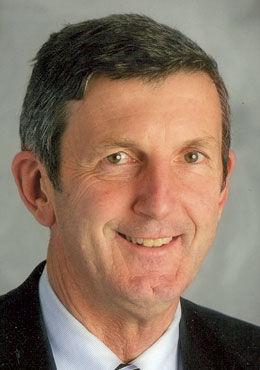 San Mateo Union High School District students will be issued pass or fail grades for the spring semester disrupted by the threat of COVID-19, according to a proposal being considered by officials.
The district Board of Trustees is slated Tuesday, April 7, to temporarily postpone letter grades as education officials attempt to identify the proper fashion of tracking achievement for students learning remotely.
Noting the move to the credit system is not an ideal outcome, Superintendent Kevin Skelly framed the proposal as the best available option for a school community shaken by the global pandemic.
"We've never seen anything like this, when we look at the totality of the issues," said Skelly.
Following a stay-at-home order from health officials seeking to limit the spread of coronavirus, the high school district shuttered all campuses and moved entirely online last month.
Since then, officials have worked diligently to accommodate students who are balancing a variety of unique challenges while also taking classes, said Skelly.
Many students are sharing computers, competing for limited space at home with parents also working remotely while managing additional obligations such as caring for younger siblings, officials have said.
Considering the unique circumstances, as well as the challenges faced by teachers working outside of their classroom, Skelly said he felt it was best to adopt a more general grading scale.
"The way to go here is credit/no credit," he said.
He balanced that perspective by acknowledging the proposed system is not fair to students who worked hard all semester to earn good grades, which will no longer be assessed in the same fashion.
"This is a super hard discussion," he said, recognizing those who may be upset with the proposal.
College admissions are another issue which must be considered, said Skelly, who expected an entire system will be upended by the mandated remote learning arrangements and subsequent adjustments by local officials.
"I think this is going to be an admission season unlike any other," he said, acknowledging that many colleges and universities have committed to more lenient standards for those whose education was interrupted by the virus.
But despite the shortcomings of the pass or fail system, Skelly said officials ultimately felt it was the best available option to meet the needs of the entire school community.
Furthermore, he noted the proposed transition is not an offer for students to shirk their academic obligations for the rest of the school year.
"We're not going to just give away credit," he said.
The San Mateo Union High School District Board of Trustees meets remotely 5 p.m. Tuesday, April 7. Visit https://www.smuhsd.org/Page/2235 for more information on ways to participate.