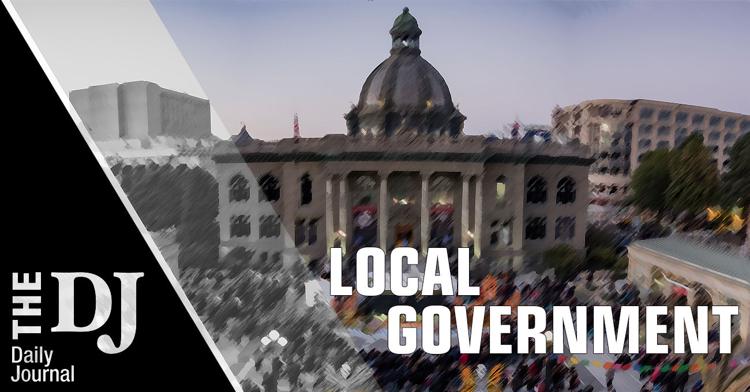 San Mateo officials moved ahead with a proposal to establish study areas defining where new, dense housing could be constructed as part of the city's General Plan update, despite reservations raised by some residents.
The San Mateo City Council blessed a plan to remove one- and two-family residential properties from areas identified for further examination, according to video of the meeting Monday, Oct. 7.
Though no formal vote occurred, and officials took extra care to note the update process is still in its formative stages with plenty of time for refinement, some residents shared concerns with the direction of the study.
Most of the critical perspectives suggested the path preferred by officials would inequitably focus the potential pain associated with development in specific areas like the working class North Central neighborhood rather than distributing that discomfort broadly.
Esmerelda Cabrera, a native of the North Central neighborhood, laid plain these concerns.
"If this city wishes to proceed as a forward-thinking, culturally and economically diverse and sustainable community, it must reconsider whether it will keep walking on eggshells around the wealthy and more economically-insulated communities — or demand that the planning of a sustainable future includes all communities," she said.
Cabrera furthered her point by suggesting North Central has seen more than its fair share of redevelopment throughout the city's history, while adding further growth could fuel displacement of vulnerable residents.
San Mateo resident Adam Loraine shared the sentiment that the scope of the study areas was too limited.
"It feels to me that instead of asking more of our community to take part in what could be a large change as we look to the future and the challenges we face, I think we are asking less of our community to put skin in the game," he said.
Officials countered those concerns by noting the threat of displacement will be a primary concern across the study areas and throughout the general plan process.
"I feel strongly all neighborhoods should be treated equally and definitely do not feel that one neighborhood should feel the burden alone of addressing our housing crisis," said Councilman Eric Rodriguez.
Initiated in 2017, the city's 2040 General Plan update is aimed at setting a vision for the city and the policies guiding its growth in the next 20 years, and is expected to include discussions on housing, land use policy, circulation, open space, noise, safety and conservation.
Since unveiling potential study areas earlier this summer, officials dealt with concerns from those fearing the consequences of sweeping land use policy changes — particularly as North Central was identified for study while other neighborhoods were not. As a response, officials identified opportunities for the city to take on concurrent studies related to transportation, infrastructure and multi-modal access that can inform the general plan process.
Furthermore, Community Development Director Kohar Kojayan has said the proposed elimination of one- and two-family residential properties from the study areas is consistent with the original intent of the process and is aimed at further clarifying that the effort to scope where future growth will take shape in the city will initially focus on non-residential properties.
"Housing does need to go somewhere, we are going to grow and part of this process is figuring out where this growth needs to go," Kojayan said during the meeting.
Recognizing the collaboration and thought which arrived in advance of the proposed map the detailing locations of the study areas, Rodriguez said he supported moving ahead with further examination.
"I think that is the right thing to do," he said.
Deputy Mayor Maureen Freschet too said she supported the initiative, while reassuring residents that officials are also concerned about potential consequences of the update process.
"I think we need to give this map a chance," she said.