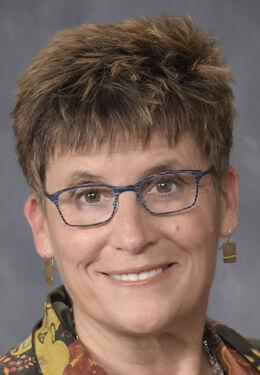 San Mateo County Superintendent Nancy Magee joined top education officials across the Bay Area in urging school districts to start the next school year with open campuses and normal operations.
Magee joined superintendents from Alameda, Contra Costa, Marin, Santa Clara and San Francisco counties in a press release Wednesday, June 9, calling for a smooth reopening next fall.
"We are excited to move forward into full in-person learning for all students in the fall, while also continuing to closely partner with San Mateo County Health in ensuring safe conditions for our students, staff, and families," she said in a prepared statement.
Because the county's education community so closely adhered to health and safety protocol over the past year, Magee expressed confidence that schools would be a safe place for students, teachers and other staff.
What's more, she pointed to rising vaccination rates and enhanced availability and eligibility for immunization to support the case for reopening campuses.
"The wearing of face coverings in schools complements vaccinations and helps protect people who cannot yet get vaccinated, people who may not get the full benefit from the vaccine, and people with weakened immune systems," according to the press release.
For her part, Magee said that she believes all local districts are planning for full in-person instruction in the fall. But there is some question over whether the San Mateo County Community College District will rely mostly on remote learning for the first semester.
For most districts, Magee indicated that online learning or hybrid options could be effectively revoked by state lawmakers, who are in the process of determining regulations for next year.
"There are likely to be very few, if any, opportunities for online learning in the fall except through independent study which is in the process of being retooled by the Legislature," she said in an email. "The new requirements for independent study may be too onerous for most districts."