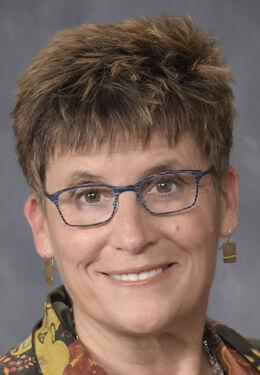 While health conditions have regressed to require San Mateo County enter the most restrictive purple tier, the county's top education official contends that schools following stringent protocol remain relatively safe for students.
County Superintendent Nancy Magee said during a virtual panel Monday, Nov. 31, with health experts that COVID-19 outbreaks are not occurring in local school communities where students have returned to campus.
Crediting strict adherence to the four safety pillars — mask mandates, social distancing, rigorous hygiene and quality ventilation — Magee said accumulating evidence shows campuses are sufficiently protected to again allow in-person instruction.
"When kids go back to school and staff and teachers are all together, when they are implementing the four pillars and all the safeguards, we are not seeing community spread," said Magee.
She balanced that perspective by acknowledging cases have occurred in school communities, but said transmission rates are low because requisite safeguards are in place and everyone is intensely focused on following best practices.
Health experts on the call hosted by the Belmont-Redwood Shores Elementary School District shared a similar perspective.
Charlotte Hsieh, an infectious disease specialist at UCSF Benioff's Children's Hospital in Oakland, said most commonly cases are traced to adults who have contracted the virus and spread it among their household.
"Transmission starts at home," said Hsieh.
Jackie Czaja, a pediatrician at the Ravenswood Family Health Center in East Palo Alto, agreed as well. To that end, she said the focus on COVID-19 in schools should not be full prevention, but rather controlling the spread threat.
A key element in that effort is making sure as many students as possible are regularly masked while on school grounds, said the experts. Hsieh acknowledged this can be challenging, because each child has a different degree of comfort with wearing face protection.
But as noted by Manpreet Singh, an associate professor of child psychiatry at Stanford University, risk mitigation requires behavior adjustment. Additionally, she urged parents to be good role models for their children by demonstrating healthy behavior.
Beyond the health hazards posed by COVID-19, Singh focused on the social and emotional challenges posed by sustained stretches of isolation that students have experienced during their time away from campus.
"We lose something with distance learning," said Singh, who claimed that the pandemic has worsened the health hazard brought by depression.
Magee agreed, claiming educators have observed an alarming spike in distress among students over the year.
To improve the mental health of students as well as the quality of their education, Magee said students should return to campuses — in instances where local conditions allow.
"We really need to balance what is in the best interest of our students and their future success and the mitigation we are able to take to reduce or stop the spread in the school community," said Magee.
Under the purple tier, only transitional kindergarten through sixth grade can return to campuses. Schools that started in-person learning prior to the tier shift can remain in session. Those that are yet to must apply for a waiver that is approved by county health and education officials, as well as the state.
Magee said waivers generally can be approved within seven to 10 days, depending on whether a backlog of applications gum up approvals at the state level.
For her part, Magee noted her office is solely a support agency for local education officials seeking to serve the best interest of their community. And while she believes that students benefit greatly from returning to campus, she acknowledged there are divergent perspectives among communities throughout San Mateo County.
But the terms of the debate over whether students should return are not simply open or shut, said Magee in a separate interview following the panel. In almost every instance of a district allowing students again, schools are preserving a remote learning option for those who cannot or will not go back.
"I worry about communities fighting internally about opening or closing, because they can do both. They can provide virtual platforms for families that choose and they can also provide on campus, in-person experiences for kids that need that," she said.
And while that flexibility exists for elementary and middle schools, Magee said high schools do not enjoy the same luxury. Due to the complexity of coordinating alternating classes, personalized programs, college or career tracks and a variety of other factors, Magee could not speculate on when high schools may return to broad in-person learning.
"There is not one easy thing about getting the high school kids back to school," she told the Daily Journal.
Not to be too bleak though, Magee said she is heartened by the news of a coming vaccine and expressed hopefulness it could clear the path for all students to return.
"I like the optimism of the vaccine around the corner," she said.
During the panel, Hsieh also shared her anticipation for the vaccine, while acknowledging the coming months will likely be a challenge. Expecting a surge in cases brought by gatherings during the holiday season, she gave a grim assessment of the next few months.
"It's going to make it a really interesting and unfortunately challenging winter," she said.