As businesses across San Mateo County begin reopening indoor operations, officials announced plans to boost testing capabilities by 5,000 tests per week, encouraging residents to help keep the county in the state's red tier by getting tested for the virus.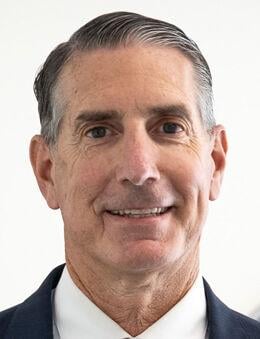 "We're seeing red and that is a good thing we want to maintain," said County Manager Mike Callagy during a press briefing Wednesday. 
Beginning Friday, an additional COVID-19 testing site capable of testing at least 1,000 individuals per day will be made available at the San Mateo County Event Center. The county-funded site will be open from 9 a.m. to 3 p.m. Tuesdays through Saturdays and could substantially affect the county's positive case rate, a criteria used to determine ranking within the state's color coded monitoring system. 
"Not only is it important for folks to get tested, to know if they're an asymptomatic carrier or not, but it will help with our case rate," said Callagy. "[The new site] is not moving around. It will stay there day in and day out, Tuesday through Saturday [to be] available for those who cannot take time off." 
The bump in testing comes after criticism from Callagy that other neighboring counties such as San Francisco and Santa Clara were given additional testing assistance from the state which helped those counties to quicker movement from tier 1, the most restrictive tier, to the less restrictive tier 2. 
A case rate credit or penalty is given to counties that test above or below the state average test rate giving counties like San Francisco, capable of performing 3,000 tests per day, a higher credit than others. To date, San Mateo County has performed 163,352 coronavirus tests.
A rotating site, capable of testing up to 1,000 people per day, will also continue to pop up in cities across the county including Daly City, Half Moon Bay and East Palo Alto. Targeted testing will also be performed in "hot spots" such as apartment buildings and neighborhood blocks as deemed necessary. Both the standing and rotating test sites have been contracted with Verily, a company partnering with the California Department of Health to perform coronavirus testing.
Testing of children as young as 5 years old remains a goal for officials but has been halted at county sites until vehicle navigation logistics can be worked out, said Callagy. For the first time since mass testing was made available within the county, children 17 to 5 years old had been able to be tested at the event center Saturday, administering 86 tests to children. Currently, 1,450 youth 19 years old and younger have tested positive for the infectious respiratory disease, according to County Health's COVID-19 dashboard. 
As of Tuesday, 9,664 residents have tested positive for the respiratory disease, an increase of 400 since last week. The county also reported 144 COVID-related fatalities, mostly those 80 years old or older. Hospitalizations have also been trending down to what Callagy called a "historic low" with 38 confirmed and suspected residents receiving care at facilities countywide, nine of which with the ICU.  
To enter the orange, the county will have to stay within the red tier for at least three weeks and meet the next tier's criteria for two consecutive weeks. The county currently has a positivity rate of 4.5%, meeting half of the criteria to enter the third least restrictive orange tier, but has an adjusted positive case rate of 6.6 cases per 100,000 residents which would have to come down to no more than 3.9 cases. 
As for enforcement of COVID-19 health codes, Callagy said he believes business owners understand following health guidelines for reopening is within their best interest, though the county is prepared to ticket violators when necessary. 
"We are looking at that to determine the best mechanism but most business owners understand their livelihoods depends on this. If we see people not wearing masks they're subject to citation. Those are the things we're adhering to," said Callagy who noted the county would rather work together with businesses than write citations.  
The form to contest citations given to residents and businesses has also been made available on the county website. The hearing request form must be completed and submitted to the county manager's office in Redwood City. Deputy Chief of Health Srija Srinivasan said determining how many residents and businesses have received citations is difficult because multiple cities are enforcing the guidelines. 
Visit www.smcgov.org/testing to learn more about when and where to get tested. Visit cmo.smcgov.org/sites/cmo.smcgov.org/files/CMO%20Health%20Hearing%20Form-fillable.pdf to access the hearing request form to contest a citation.
(650) 344-5200 ext. 106