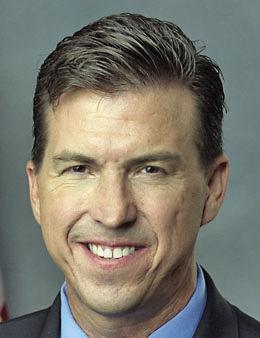 A proposal from the state Legislature to pump billions of dollars into the school reopening effort drew positive reviews from local officials who are hopeful the initiative will pave the way for a prompt return to campus.
California lawmakers agreed Thursday, Feb. 18, on a $6.5 billion proposal aimed at swiftly bringing back students and teachers back to classrooms that have largely been shuttered since last year.
And while Gov. Gavin Newsom has said he does not believe the offer goes far enough toward addressing mounting needs, local officials said the aid would be helpful to overcome the unique hurdles posed by the pandemic.
"I believe the Legislature's budget proposal offers the opportunity to continue collaborating with the governor on getting California's students safely back into the classroom as soon as practicable," said Assembly Speaker pro Tem Kevin Mullin, D-South San Francisco, in an email.
The proposal would direct to schools $2 billion for reopening costs this year and $4.5 billion that could be spent in the fall to extend the year, lengthen the school day or address learning loss in other ways. The bill would also avail California schools to $6 billion more in federal funds.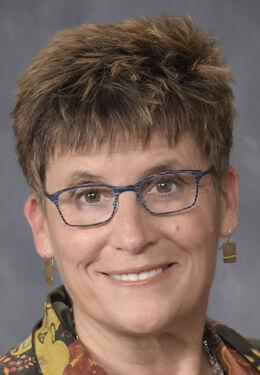 County Superintendent Nancy Magee also shared her appreciation for the proposed additional funding.
"I'm obviously really in favor of state support for reopening schools," said Magee, who noted there are some details that need more clarifying.
She is uncertain whether the funding would be allocated according to average daily attendance or a district's population of students who are English-language learners, homeless, without a computer and foster children.
She added the proposal carries over language from previous negotiations, which call for regularly testing students, in some cases as frequently as once per week. And while local schools can likely meet high student testing standards, that requirement will be impossible for larger, metropolitan districts.
And finally, the proposed one-time infusion mandates hiring paraprofessionals who can help with learning loss. But Magee questioned the wisdom of instructing schools to hire new employees without offering an ongoing source of financing to support those positions.
"That is a little problematic," said Magee, noting that many local school districts have already hired the paraprofessional support needed to reopen.
Yet despite the details, which still need to be ironed out, Magee said she is optimistic that some fashion of classroom learning in San Mateo County will begin soon — especially in elementary grades.
"In our county, we are already moving in this reopening direction in a really strong way," said Magee, who projected 10 of the county's 16 elementary districts would have students on campus in the next week, and more to follow.
Additionally, she said the county is ahead of the state in terms of the effort to vaccinate teachers — a key issue which has blocked many classrooms from reopening.
And with more campuses inviting students back while strictly adhering to public safety standards, Magee said confidence is growing that health hazards can be mitigated in school settings.
"Broadly, there is a lot of research showing that these safety protocols are working. And the spread of the virus is really not happening in school environments. So I think the future for our schools looks very optimistic," she said.
She measured that perspective against an acknowledgement that each school system will make a decision it feels best in terms of when to reopen, and that collective bargaining with labor groups plays a significant role in how and when specific districts will invite students back.
For her part, Magee suggested those engaged in negotiations consider the evidence that school environments are not especially hazardous.
"I think they really need to be grounded in the science and medical guidance and the research that we have," said Magee, regarding negotiations.
Mullin, too, touted the importance of following science in responding to the public health crisis.
"One thing that has been reinforced for me as we have moved through this pandemic is that the flexibility to pivot quickly, guided by data, is critical and will continue to be so," he said.
To that end, Magee acknowledged that some reopened classes have had to close again due to COVID-19 exposure, only to go into quarantine and return later once the threat subsided. Yet despite those instances, she said schools that have returned are largely reporting positive experiences.
"We have received tons of positive feedback from our labor partners in those communities that are back in person," said Magee.
Admitting most of the reopening conversations have been focused on elementary schools so far, Magee said she is also hopeful that some high schoolers can go back to campus soon as well.
While the scheduling complexities of middle school or high school are greater than elementary programs, Magee said those issues are not insurmountable. And in the absence of restarting the classroom, just allowing students to engage in social programs focused on interaction would be a step in the right direction.
"Any way in which we get students back to campus right now is good," she said.
As part of that effort to reopen schools, Mullin expressed confidence that lawmakers will continue to work diligently on the issue.
"I have no doubt that discussions will continue between all the parties involved and that we will reach an agreement that is workable," he said.