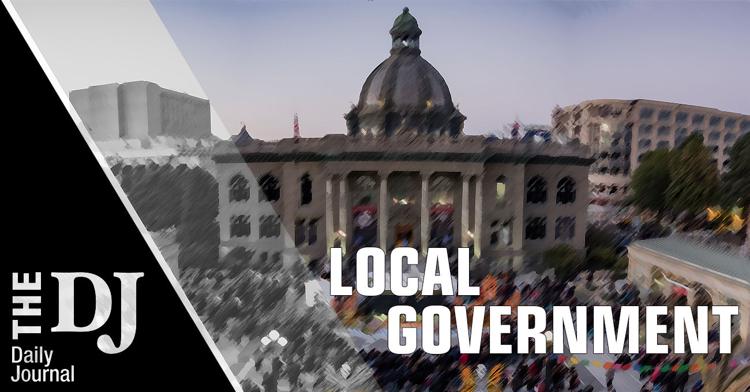 How revenue from a half-cent sales tax can be leveraged to support affordable housing in San Mateo County was top of mind for officials as they voiced support for dedicating some $50 million over the next two years toward affordable housing projects Tuesday.
In reviewing a two-year budget for revenue derived from Measure K, a half-cent sales tax previously known as Measure A and extended by voters in 2016, the Board of Supervisors weighed the tax revenue's previous history of funding health, reading proficiency and transportation programs, among others.
Estimated to generate $87 million in the 2017-18 fiscal year and $84 million in the 2018-19 fiscal year, officials reviewed a plan to dedicate some $36 million of Measure K revenue to affordable housing projects for the next two years and re-evaluate funding levels for programs and services that have received ongoing Measure K revenue.
But at the urging of several individuals — among them housing advocates, nonprofit developers, parents and caretakers of adults with developmental disabilities — officials weighed dedicating even more funding to affordable housing projects.
Acknowledging the progress the county has made on reducing the jobs and housing imbalance, Supervisor Don Horsley emphasized the need to build on that momentum.
"I do think we have to really put more into housing now," he said. "I think we're at the cusp actually of making some significant progress."
As a parent of an adult daughter with a developmental disability, Eileen Easterbrook said she is among the parents who worry how their children will be housed long term as housing costs continue to rise in the region. Easterbrook noted the benefits her daughter enjoys living in an area where employees at the grocery store know her daughter and can assist her, adding the transition to another part of the state could be very challenging for her family.
"Parents will not live forever and the question is where will these children of San Mateo County go?" she asked. "It's important they live where they've grown up."
Allie Stein, project manager with Bridge Housing, commended the county's efforts to boost support for housing over the years and noted developers are more likely to invest in affordable housing projects in areas where they know there will be local support.
"Developers come to the table because we know that there is money in a certain jurisdiction, we know that there are specific opportunities," she said.
Ken Cole, director of the county's Department of Housing, said housing officials have been focused on working with their partners to ensure they are leveraging county funds to be competitive for federal funding and other sources. He said officials will continue to look for other state funding sources that may become available under Gov. Gavin Newsom's tenure.
"We need to take these precious dollars and spread them as far as we can," he said. "I don't care what number you pick in affordable housing, it's not going to be enough."
County Manager Mike Callagy said between an increase in the estimated revenue generated by Measure K and the reallocation of some $5 million annually from the capital projects funded by the tax measure, officials could come up with another $6 million annually to dedicate to housing.
Supervisor Dave Pine looked to future conversations with community-based organizations to shed light on the funding available for Measure K priorities in the future.
"We've funded a lot of things and we've created quite a matrix of services," he said. "But we're hoping over time we can look at those and decide if any adjustments are needed."
In other business, the board adopted new safety requirements for gun owners in unincorporated San Mateo County that they must keep their weapons in a locked container or disabled with a trigger lock.
The board voted 5-0 in favor of the new ordinance which includes the caveat that those who report the loss or theft of a firearms they own or possess to a local law enforcement agency within five days they knew or should have known it was missing shall not be prosecuted for violating the locked container provision. Violations will carry criminal prosecution and/or civil penalties.
The ordinance will take effect 30 days after a second reading at the Feb. 26 Board of Supervisors meeting. The new regulations only apply to residents in the unincorporated areas of the county.
(650) 344-5200 ext. 106