San Mateo County Community College officials shared an eagerness to begin reviewing and implementing equity into board policy with the guidance of district experts who worked collaboratively to bring the new vision into focus.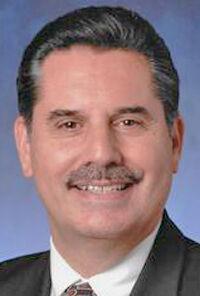 "Let's take the ball and continue running with it and know that you have our full support," board President Tom Nuris said during a Board of Trustees meeting Wednesday, Sept. 22.
The study session focused on work conducted by the District Anti-Racism Council, established in August of 2020 by Chancellor Michael Claire. Having identified three key areas for improvement — board policies and procedures, curriculum and instruction and equal employment opportunities — the 21 members broke into three working groups to focus on each area.
Multiple projects are underway in each group, including a review of board policies and its mission, vision and value statements, auditing of campus practices to assess for improvements and an examination of the role of anti-racism in current curriculum.
A key philosophy the council put forward was for equity work to be done with "radical love" which would hold people accountable for their mistakes while leaving room for personal growth. Self-reflection is also key to the work, they said.
"There is no justice work without self-criticality," said Dr. Jeremiah Sims, director of equity at College of San Mateo, calling for a holistic approach to addressing inequities and anti-racism work. "There is space for all of us to be better."
Dr. Oyame KenZoe, executive director of the Equity Institute at Skyline College, said the council is interested in developing "humanizing" forums that will allow trustees and others to speak openly and honestly about difficult issues without fear of backlash.
Additionally, Dr. Nicole Porter, interim dean of social science and creative arts at Skyline College and Mwanaisha Sims, the district's director of policy, training and compliance, drew attention back to marginalized students, noting that while the board may be beginning its work, it's important for students to feel heard and to see progress.
"I would like for us as an institution, as a community, that it comes out of our pores, that people will recognize it and call it out," Porter said about a feeling of change.
Trustees and college administrators expressed strong support for the council's work and were eager to begin putting the guidance into practice.
Rather than waiting on state and federal guidance, Trustee John Pimentel pushed for the board to begin discussions around broadening free community college. The district's Promise Scholars Program covers tuition and other related fees for some students but Pimentel said the district has the means to expand the program.
He also suggested the district push state officials to make legislative changes that would allow the district to use general fund dollars to address nonacademic barriers. Satellite campuses were also suggested which would allow for students in areas like East Palo Alto to attend classes without burdensome commutes.
Despite his encouragement to expand services though, Pimentel also said the district would need to consider what programs and services may no longer be a budgetary priority, raising the practice of keeping campuses pristine as an example.
"If we don't have that mindset, then we'll pretty quickly run out of money and not be able to deliver anything to anybody," Pimentel said.
Similarly, board Vice President Richard Holober said the 1960s vision of beautiful campuses, like those of four-year institutions, are "at odds" with the mission of community colleges which is to provide educational opportunities to working-class and underserved communities.
He also argued that the district's outreach campaigns may be missing potential students both in and outside the county, exacerbating inequities by not exposing beneficial programs to those who could greatly benefit from services, especially communities of color.
"I don't want us to be a great institution that provides great education to fewer and fewer students. We've got to provide it to more and more students and we can afford to do that," Holober said, pointing to the district's declining enrollment.
Nuris agreed with Holober and emphasized the need to understand how the relationship between race and class may be in conflict with board policies and district obligations to service.
Responding to Pimentel's funding concerns, he said "if we don't have enough money then we gotta go out and raise it," noting the county is home to businesses and organizations that could contribute financially to various district programs.
Trustee Lisa Petrides also noted the district doesn't operate in a silo but highlighted the importance of transparency when receiving funding from large donors whose business practices or beliefs may conflict with those of the district. She called on officials to stand by its values, including its new emboldened focus on equity.
To ensure equity is addressed in board policy moving forward, Trustee Maurice Goodman suggested future agendized action items include a section where staff describes how an equity lens was used to assess how the policy would affect students and those most marginalized.
He also devoted himself to being a "disrupter of white supremacy" in the roles he fills, including on the board. As the only person of color on the board and the first Black representative for his district, he shared appreciation for his fellow trustees who made similar commitments.
"I'm extremely encouraged … to have colleagues that get that we need to do better, that we can do better," Goodman said. "We're owning it and I do believe we're going to get there."