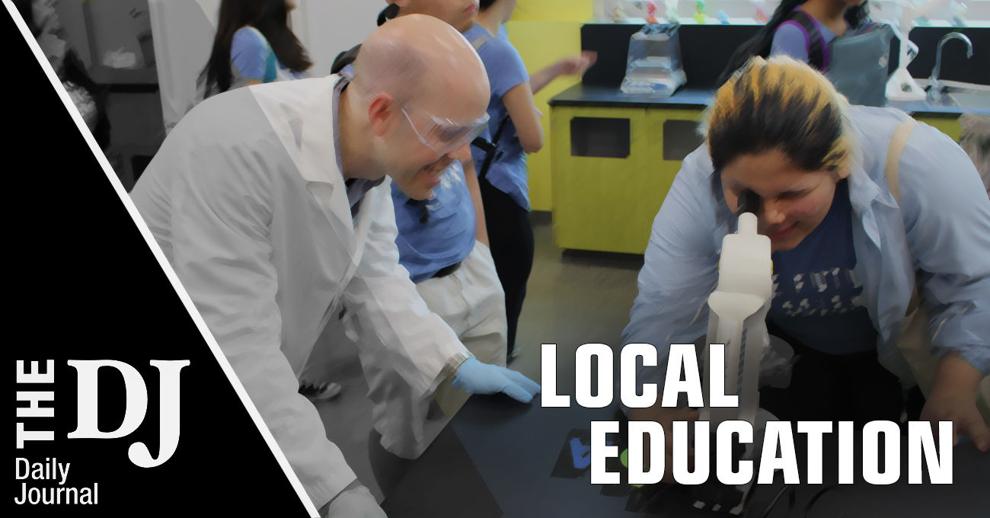 After more than one year of mostly shuttered campuses amid the pandemic, San Mateo County Community College District officials generally agreed that a swifter approach should be taken to allowing students back.
The district Board of Trustees indicated during a meeting Wednesday, May 12, that a more immediate return to campus should be allowed than the previously adopted plan to bring students back in the spring semester of next year.
While no formal decision was made during the meeting, a majority of the board instructed Chancellor Michael Claire and the rest of the administration to ramp up the process for reopening campuses to more students.
"We need to be offering much more access to in-person instruction than is in the current plan," board Vice President Richard Holober said.
Holober has bolstered his position on reopening by noting that community colleges throughout the state have lost student enrollment during the pandemic, and a recent study showed the local school district is no exception.
Overall enrollment among resident students dipped from 48,247 in spring 2019 to 46,536 in spring 2020, which amounts to an overall drop of 10.4%, according to a district report. The enrollment declines were most precipitous among low-income and international students, which dropped 46% and 22% respectively.
Noting the critical role the district plays in accommodating low-income students who rely on the district not only for education, but a variety of other support services, Holober urged officials to move rapidly in reopening campuses.
"I'm very concerned," he said, regarding the enrollment dip.
According to a survey of district students, a majority expressed comfort with the idea of returning to campus, so long as vaccination is widespread, masks are worn, social distance is kept and other safety protocol is followed.
While campuses are not entirely shuttered, capacity is near 5% and the administration's reopening plan calls for bringing back about 15% students in the fall semester. Looking to spring, administrators plan to reopen campuses entirely and also mandate vaccine for students and staffers planning to regularly attend schools.
Before campuses are reopened entirely, officials plan to gradually phase in student services, the bookstore and food services because those programs were identified by students as the biggest void while away from sites.
The student perspective regarding comfort with returning to campus differed from district teachers and staffers, who a few months ago generally disagreed with the reopening plan.
During the most recent meeting, some staffers shared their fears with the idea of reopening, specifically in antiquated buildings with poor ventilation systems. What's more, they shared frustration with being left out of the plans laying the groundwork for reopening.
"Faculty wants to be a part of the conversation. We don't want to be told what we are doing," Katherine Harer, a member of the district's teacher union, said.
Trustee Maurice Goodman shared frustration that some central figures in the school district feel like they were ignored in the planning process.
"It's very disheartening to hear the thoughts and concerns that we are hearing of those that were not at the table," he said.
While most officials favored the accelerated reopening plan, board President Thomas Nuris deferred to the recommendation of administrators who preferred to keep the previous approach in place.
"I think that the people that are dealing with this for us are extremely qualified, much more qualified than me," he said.
For his part, Nuris said he wanted to assure that any plan the district makes is the safest for students, teachers, faculty and everyone visiting campuses.
In response to the instruction from a majority of the board, Claire said he would take the feedback into consideration. But he said those perspectives must be balanced thoughtfully against the reservations raised by teachers and faculty.
"This is a very difficult situation," he said.