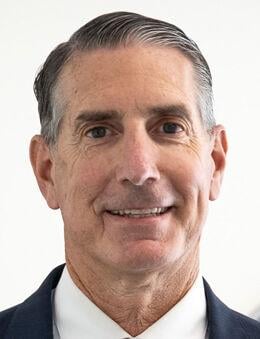 As two Bay Area counties begin expanding business operations after being moved to a less restrictive tier within the state's COVID-19 monitoring system, county officials say a difference in testing resources is a key reason for why San Mateo County has remained locked down. 
County Manager Mike Callagy explained during a press conference Wednesday that a case rate credit has made it possible for Santa Cruz and Santa Clara counties to be moved from the purple or widespread tier to the red, substantial concern tier. Within the red tier, indoor personal care businesses are permitted to operate such as tattoo parlors and gyms.  
To be moved from the purple tier to the red, the county must report having less than seven new daily cases per 100,000 residents and maintain a positive test rate below 8% for two weeks. But Callagy noted that a case rate credit is given to counties testing higher than the state daily average ranging between 241 to 299 per 100,000 residents. 
"The state has provided Santa Clara and Santa Cruz more resources than us. They used that to their advantage. We hope to get there too and would welcome more resources" said Callagy about requesting additional testing resources. "We had asked and were denied. … We never got satisfactory answers as to why."
Due to a substantial backlog in processing tests, the state reduced testing capabilities to 500 tests per day but Callagy estimated cities like San Francisco, that received the credit, were performing around 3,000 tests daily with the help of private providers. Recently, Gov. Gavin Newsom announced the state would be doubling testing efforts to 1,000 tests a day per county. 
Since the announcement, Callagy said the county is ramping up testing capabilities. Verily, a company partnering with the California Department of Health to perform coronavirus testing, has launched an additional lab within the county to expedite test results. More than 150,000 residents have been tested within the county with results being made available under three days.
As of Sept. 8, the county reported having 8,807 positive COVID-19 cases, with 136 deaths. Concerns persist for Latino residents who continue to be the most likely to catch the virus, though white residents have made up over half of virus-related fatalities.
County Health Deputy Srija Srinivasan noted hospitalizations have continued to trend down in the county with 40 confirmed and 16 suspected individuals receiving care in hospitals countywide. Of those being hospitalized, 10 have been admitted to the ICU. 
Additionally, Callagy noted county enumeration resources for the 2020 U.S. Census have also been redistributed out of the county. With the county at the top in the state in self responses to the questionnaire at 77.4%, he said the county was being "penalized for being a leader in the census." 
Of the 2,000 enumerators trained and stationed in San Mateo County, only 10 remain. Some have been sent to neighboring counties while others out of state. Despite the loss of resources, Callagy said county staff and nonprofits involved in census work would "sprint into the finish line." 
"What's so disconcerting is once they leave it's hard to get them back. … We were doing better than anyone else in the state but still should not be penalized for being organized," said Callagy. "We still have the homeless to count and we're going to use enumerators for that. We will get that done by other means but it does put us at a disadvantage." 
The period for census survey collections is slated to be completed by Sept. 30, a month earlier than previously scheduled. The decision by the Trump administration to shorten the enumeration period is being challenged in courts.