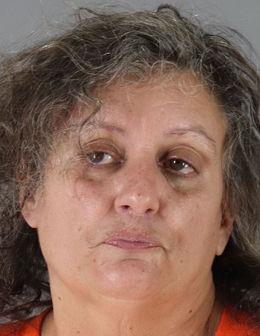 A 55-year-old San Jose woman, who prosecutors say threatened officers in a patrol vehicle when brought to the county jail for a suspected DUI, spat on one and urinated on a female correctional officer's pants, was held to answer Friday for alleged assault.
When a correctional officer at the county jail began Jan. 29 to remove straps of a device Cindy Susan Stanley was secured in, Stanley spat in the face of one correctional officer, tried to spit on two other officers and attempted to bite a fourth correctional officer, prosecutors said.
Stanley will be arraigned Feb. 28.
Her separate preliminary hearing in the DUI case involving her arrest in Belmont was continued Friday to March 5.