As state leadership signals a substantial decrease in restrictions come summer, the San Carlos City Council will consider setting an earlier termination date for its street closure program which has allowed for businesses to expand operations outdoors when faced with indoor capacity limitations.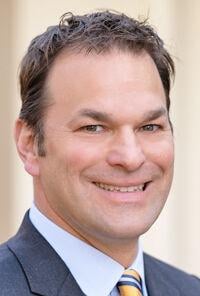 "We're starting to hear a little bit from the community about some concerns about people not feeling comfortable down there as things open up more because of the crowds and not feeling safe," Councilmember Adam Rak said who sits on the Downtown Subcommittee with Councilmember Ron Collins.
Officials will consider moving the programs end date up from Sept. 1 to June 15 when Gov. Gavin Newsom announced the state's color-coded reopening system would likely be lifted. All businesses using temporary parklets in parking stalls along the 600, 700 and 800 block of Laurel Street, San Carlos Avenue and Arroyo Street would be required to remove the structures and furniture.
Another option would allow for structures on Arroyo Street and San Carlos Avenue to remain but removing the parklets on Laurel Street, pacifying community complaints around crowds grouping around the main strip.
When the program was first introduced, nonrestaurant merchants expressed displeasure with the street closures because the loss of parking forced customers to walk a greater distance sometimes through crowded areas.
Within recent months Rak said those complaints have quieted but residents are now more concerned for overcrowded parklets, particularly at night.
"As we're starting to emerge out to what I think is a better situation with COVID I don't think we can be negligent," Rak said. "I don't want to punish everybody if it's a few bad actors. We can work with individuals to make sure they understand what the rules are."
Orange barricades in the area would also be removed, allowing vehicle traffic to freely travel in the area again.
Ultimately, officials could opt to keep the program as is. Rak, supportive of the program's success so far, said he'd like the city to hold meetings with businesses to brainstorm methods for reducing crowds as residents grow more comfortable with outings.
Given the strong community and business approval of the program, Rak said the council could also further discuss introducing a more permanent, but modified, program to the city.
"There is definitely room for discussion about what the future of Laurel and downtown looks like," Rak said. "While COVID has obviously been a terrible event, it did present us with the opportunity to see what a block of Laurel could do to impact the community."
In other business, the council will also hear an update on the Fire Station No. 16 replacement project and on a wildfire and fuel reduction update.
The City Council will meet remotely via Zoom at 7 p.m. Monday, April 12, and will be streamed live at www.sancarlosca.iqm2.com and on Comcast Channel 27 and AT&T U-verse Channel 99. Remote public comments will be received by telephone during the meeting, prior to the close of public comment on an item. *67 (669) 900-9128, Meeting ID: 882 5614 0939.