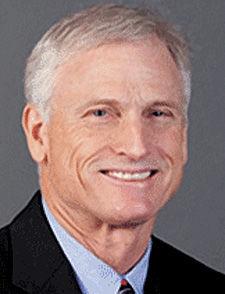 Assigning $3 million in surplus city funds to public safety and wildfire mitigation failed to win approval Monday from San Carlos City Council members, who will take up the proposal during budget hearings.
Councilman Mark Olbert said that if councilmembers agreed Monday to assign the funds, they would still take up the matter again during budget hearings this spring.
Assigning the money Monday to public safety and wildfire mitigation would only be an indication of interest, the councilman said.
"It means nothing more than that," Olbert said.
City Attorney Greg Rubens said assigning the money "is not really budgeting" and City Manager Jeff Maltbie called the budget the key to municipal spending. Budget hearings are usually held in late April or early May.
The assignment proposed Monday would involve parking or earmarking the money and not an actual expenditure, Maltbie said.
Olbert, a former San Carlos Elementary School District board trustee, spoke about how in the 1990s the school district started a Fund 25. He learned district officials didn't want employees to know about available funds that would spur them to press harder for higher pay.
Unions missed the financial maneuver, Olbert recalled.
That history has no bearing on the San Carlos Elementary School District in 2020, he said in an email Tuesday.
"I have a good idea of exactly how tight their financial situation is," Olbert said. "They are barely getting by because the state restructured away some of their funding and they operate in probably the highest cost of living area in California."
Fund 25 is "a useful cautionary tale about elected bodies 'forgetting' why reserves got parked under some heading or other and then concluding they can't meet a new and different need because 'there's no money,'" the councilman said.
"When there is, it's just in a different reserve category," Olbert added.
Mayor Ron Collins cast the lone "no" in the 4-1 vote by the City Council to table the proposed assigning of municipal funds.
"I hope we don't regret this," Collins said.
The mayor said the assignment of money would be a good starting point and an important public statement.
"It's not a commitment we have to use it," Collins said.
Dr. Bernhard Votteri told the City Council before its vote that San Carlos is one of the highest risk areas for fires. Votteri said he had a house in Paradise that burned down in the 2018 fire in the Northern California community.
In other business, councilmembers meeting Tuesday approved spending $70,000 for the city's "Good Living" and "Spotlight" newsletters and denied a claim by Nitin Gambhir for $361 to cover costs when a tire burst on his 2018 Mercedes-Benz C43.