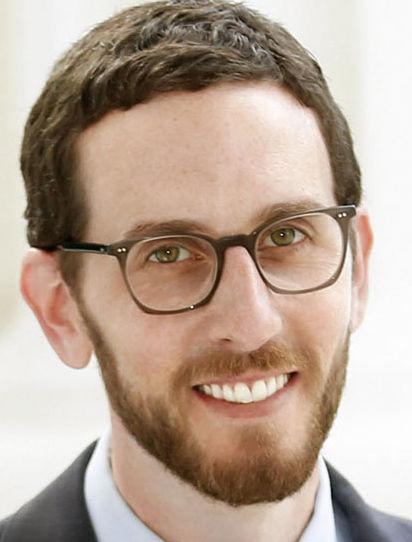 San Carlos officials joined officials from cities across the Peninsula in voting Monday to submit a letter opposing a proposed boost of residential construction near jobs and transit hubs under Senate Bill authored by state Sen. Scott Wiener, D-San Francisco.
A letter outlining concerns and suggestions councilmembers have for the controversial housing bill allowing greater housing density and building heights within quarter-mile and half-mile distances of transit stops and job centers received a vote of 4-1 from San Carlos city officials, with Mayor Mark Olbert voting against the draft up for review Monday.
The letter acknowledged the city is on track to build the 596 units the city is required to build between 2015 and 2023 as part of its state-mandated Regional Housing Needs Allocation and has sought zoning and housing policies that can accommodate affordable housing. The draft councilmembers approved also advocated for amendments limiting increased height limits to multi-family and mixed-use zones to preserve single-family neighborhoods, among other suggestions.
Though Olbert largely agreed with the version of the letter city staff drafted, he hoped to include language acknowledging the role cities can play in addressing the regional housing crisis. He said he is open to the state holding cities accountable for building housing but didn't favor the bill's proposal to dictate where housing takes shape.
"I would be OK with SB 50 if it stopped telling us exactly where to build the housing," he said, according to a video of the meeting. "I just would like to preserve some local control as to where we build it."
SB 50 was last amended March 11 and passed out of the Senate Committee on Housing April 2. It will be heard by the Senate Governance and Finance Committee April 24.
The letter also noted the city's efforts to provide flexible development standards for affordable housing projects and an inclusionary zoning ordinance mandating developers to designate 15% of the units in a given residential development to be affordable at below-market rates.
Councilmembers continued their discussion of strategies for boosting the number of affordable units built in the city, pegging a review of the city's below-market-rate and accessory dwelling unit ordinances as among the policies officials could consider amending to boost housing production. Whether to reduce fees associated with ADUs and other residential projects and require developers to include below-market-rate units in their projects instead of allowing them to pay in-lieu fees are among the questions city officials will discuss.
They have also discussed the possibility of scoping higher densities in specific zones in the city as well as relax parking requirements to allow for more units.