Development of a vision plan for San Carlos' east side, an up-and-coming biotech hub, is now underway with officials actively seeking feedback from residents regarding their interest in the future of the predominantly industrial area.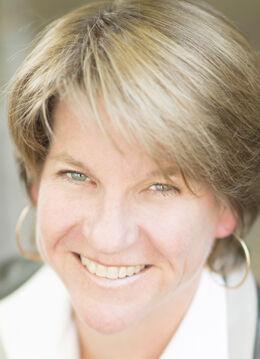 "The goal is to set forth policies to manage this change and ensure that it serves our community through good design, better connections, walking and biking and that other community benefits add real value to the city," said Mayor Laura Parmer-Lohan at the start of the first community workshop, Wednesday, March 24.
Having received great interest in redeveloping the city's east side mostly from life science companies, the City Council supported pausing project planning to create a vision plan for the area. To date, 10 projects have been proposed in the district, amassing nearly 2 million square feet.
Participants who clicked into the virtual meeting were asked to weigh in on three elements of the plan, traffic circulation, mix of business uses and open space. Officials requested participants touch on what they currently like about the area, what could be improved and what they hoped would be developed in the future.
On traffic and pedestrian circulation, many residents highlighted an interest in making the area accessible without vehicles particularly given the number of new employees bound for the evolving Innovation District.
Recommendations included requesting the new businesses encourage use of ride share programs and public transportation, often traffic mitigation measures included in project proposals. Some also suggested the new vision plan to build on the city's Bicycle and Pedestrian Master Plan, a document identifying enhancement areas for bike lanes, trails and walkways.
Parents concerned for the safety of their children suggested the city consider redirecting traffic from the new development away from highly trafficked Holly Street. Some also noted the city could use a more accessible connection between the east and west sides of the city.
Officials noted the vision plan would not directly apply to nearby residential neighborhoods but comments would be taken into consideration and presented to the council. A traffic analysis will also not be included in the plan but developers of major projects will likely have to conduct traffic studies when submitting proposals, said staff.
"We're not thinking about the East Side Innovation District in isolation alone," said Phil Olmstead, principal at Nelson Nygaard Consulting Associates assisting in developing the vision plan. "We're really going to be cognizant and have those neighborhood concerns front and center as we develop and flesh out the circulation network."
Enhancements around Pulgas Creek, stretching from Old County Road through Industrial Road and under Highway 101, were also suggested such as a walking trail and rest points.
Participants were interested in more public green space like parks and shaded trails in general, including a walking and biking path through several blocks where old train tracks currently exist. The tracks have been identified by the city for potential bike access in the Bicycle and Pedestrian Master Plan.
Noise was also a concern with residents requesting the city find some way to reduce sound pollution from Highway 101 and new uses including rooftop terraces.
As the area grows, residents requested a mix of uses be brought in such as restaurants and shops that could serve as walkable amenities for the neighborhood. While concerned for reducing business in other parts of the city, participants noted more nearby shops would reduce the number of cars on the road.
Instead of collecting fees from projects, participants suggested the council put pressure on developers to build community benefits such as a skate park, additional green space and other requested amenities.
"There isn't really sort of formal gathering space, park space and redevelopment presents an opportunity to imagine these uses coming into the district in a more holistic way," said Annie Ryan, an urban designer with Perkins&Will, the firm developing the vision plan.
Still early on in the planning phase, the city will host one more community workshop and stakeholder meeting before presenting an iteration of the plan to city commissions. The council will review the document in the summer and eventually vote on the final draft in September.