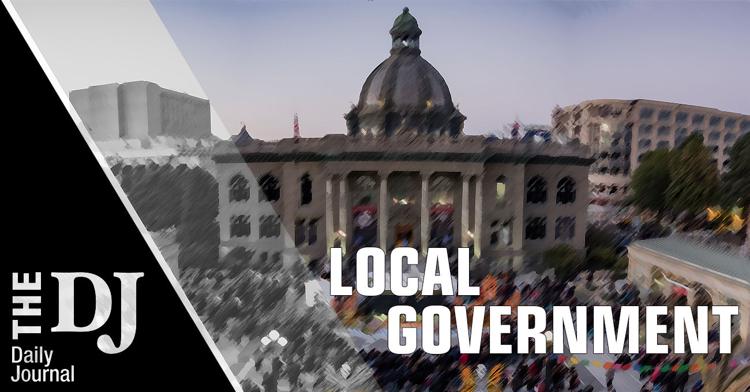 San Bruno officials will spark a conversation over potential regulations for the cannabis industry, as councilmembers will weigh whether to embrace and tax or continue banning the budding recreational drug market.
The San Bruno City Council is expected Tuesday, June 26, to offer direction toward establishing a lasting city policy addressing marijuana commerce.
Following legalization by state voters in 2016, councilmembers previously authorized an interim ban on companies seeking to capitalize from cannabis. But with the temporary action soon to expire, officials are facing making another, more binding decision.
Going into the meeting, Mayor Rico Medina said he undecided on which direction is best for San Bruno and he looks forward to discussing the matter more thoroughly with his colleagues and community.
"For me, it is about the community and its residents and what they feel is best," he said.
A key decision for councilmembers will be whether to expand terms of the existing zero-tolerance policy, or adopt a more open-minded approach to allowing some corners of the cannabis economy.
A city report details the series of questions candidly — should some or all aspects of cannabis businesses be allowed and regulated? What about medicinal cannabis companies?
And if there is any interest in allowing and regulating such businesses, according to the report, "is the City Council interested in considering proposing a local taxation measure for voter consideration, and if so, for which types of businesses?"
As similar questions wafted across the Peninsula, officials from local cities have taken a variety of different approaches to monitoring marijuana business.
In South San Francisco, officials earlier this month approved floating a ballot measure to voters seeking approval for a tax on some parts of the cannabis market, while banning outdoor cultivation and storefront pot shops.
Meanwhile, in Half Moon Bay, voters will decide whether cannabis cultivation will be permitted in greenhouses, per officials floating a variety of measures heading to the fall election ballot. And Redwood City will soon welcome marijuana delivery operations without walk-in retail and nurseries that grow and sell starter plants in its industrial zones.
Other local municipalities such as San Mateo, Belmont and Colma are less receptive to the opportunities presented by the recreational marijuana market, as officials passed ordinances banning the businesses, according to a city report.
A slew of other local cities passed temporary bans with an eye on tracking the action taken by nearby officials and voters. San Bruno was one of the cities adopting a wait-and-see approach by also approving an interim prohibition, which will expire in October.
Groundwork for the decision was laid by Proposition 64, which legalized recreational use of marijuana for adults 21 years and older. It allows individuals to grow up to six plants for personal use, and leaves local governments control over whether to allow commercial operations.
If officials ultimately decide to allow the businesses, a set of fees should be considered to help offset the toll taken on public safety workers and other departments charged with authorizing and monitoring the requisite licensing, according to the city report.
Also, as councilmembers examine potential taxes to be imposed, they should look to assure the rates are not so burdensome that they encourage potential cannabis sellers to seek the black market, according to the report.
When assessing the financial implications of the decision, Medina said he will not be swayed by an opportunity to generate revenue from taxing cannabis companies.
"I'm not looking at it like what is going to make the most money," he said. "I'm looking at it like what is best for the community."
In other business at the meeting, councilmembers stand to approve the contract for new City Manager Jovan Grogan, who was named last week as the preferred candidate to replace the retiring Connie Jackson.
Grogan, the Berkeley deputy city manager, would earn $236,000 annually if councilmembers authorize his deal.
The San Bruno City Council meets 7 p.m. Tuesday, June 26, in the San Bruno Senior Center, 1555 Crystal Springs Road.