As officials grapple with a sizable structural deficit, a proposed tax revenue sharing agreement with Walmart.com could cure a substantial portion of San Bruno's budget woes.
Officials discussed Tuesday, Oct. 13, a potential deal with the online retailer headquartered in San Bruno that would direct an estimated $3.6 million annually to the city's coffers, amounting to nearly half of the $8 million deficit officials are currently working to address.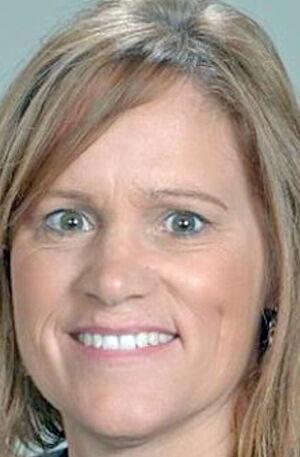 Though a decision on the proposal is not expected to be made until a meeting Tuesday, Oct. 27, officials lauded the tentative agreement which could play a critical role in clearing the path to San Bruno's economic recovery.
"This is really a needed and well-deserved boost for San Bruno," said Councilwoman Laura Davis.
Walmart.com is one of the city's largest employers, with 2,000 workers located in the company's headquarters at 850 Cherry Ave. The online arm of the big box retailer moved to San Bruno in 2012, and acquired its home base for $121 million in 2014.
While the company has largely not been obligated to pay local sales tax, recent state and federal court cases have altered that position. Under new rulings holding online retailers more accountable for virtual sales, Walmart.com found it more desirable to enter into an agreement with San Bruno.
According to terms of the pending deal, the point of sale for all Walmart.com items purchased in California will occur in San Bruno, making the city eligible to collect some sales tax. The city would receive about 58% of the sales tax revenue it can collect over the next 20 years, according to the proposal.
With new tax laws pushing many online retailers throughout California to reach comparable deals with local municipalities, San Bruno officials examined dozens of similar agreements and found the average deal was an equal revenue split spanning about 15 years.
Noting the Walmart.com arrangement offers the city a larger portion of the revenue sharing over a longer term, San Bruno officials lauded the negotiations led by City Manager Jovan Grogan, City Attorney Marc Zafferano and Finance Director Keith DeMartini.
"This is definitely a better contract than some of the other cities," said Councilwoman Linda Mason.
For his part, Grogan noted the $3.6 in estimated profit for the city amounts to about 55% of San Bruno's projected sales tax revenue for the fiscal year. The financial injection comes when the pandemic is squeezing the city's local economy, with sales tax income anticipated to drop from $7.9 million last year to $6.5 million this year.
Officials anticipated an $8 million deficit this year, prompting councilmembers to float a hotel tax rate hike and business tax targeting cannabis companies in the fall election. Voters last year also approved Measure G, a half-cent sales tax, to solidify the city's financial footing. Measure G would not affect the agreement with Walmart.com, said Zafferano.
Noting the financial strain facing the city, Grogan laid flat terms of how the arrangement could improve San Bruno's fiscal future.
"It is a significant amount of additional revenue that would come to the city of San Bruno's general fund to provide services," he said.
Officials also suggested the annual income estimation is a conservative projection based on existing figures. But assuming Walmart continues to invest in its online presence, the company could capture a greater share of the virtual selling market, which would yield more income for the city.
Recognizing the challenges that have faced San Bruno in recent years, Councilman Marty Medina said the influx of revenue is needed.
"San Bruno deserves some good news," he said.
Vice Mayor Michael Salazar shared a similar perspective.
"It is definitely some … much-needed good news at a time when we are planning our economic recovery," he said.