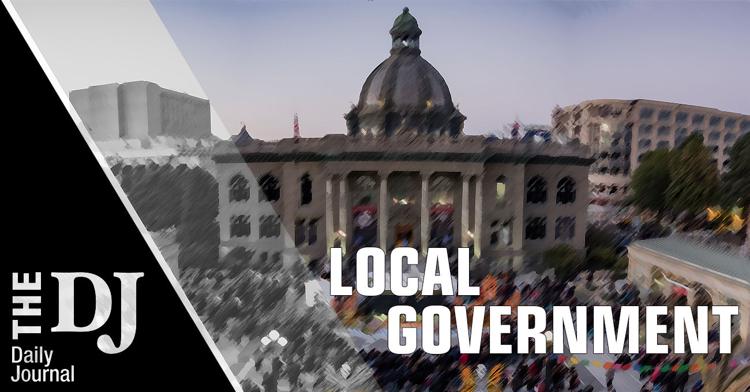 Faced with a structural deficit made worse by the pandemic, San Bruno officials are hoping a proposed hotel tax rate hike will improve the city's financial footing.
The San Bruno City Council supported moving ahead with a transient occupancy, or hotel, tax increase from 12% to 14% during a study session Tuesday, July 14.
No decision was made at the meeting, but officials favored bringing the proposal back for action at a future meeting which will allow them to approve floating it to the fall ballot.
The hotel tax hike is proposed alongside a potential cannabis business tax which officials claim could help generate revenue needed to help close a budget gap worth an estimated $8.2 million.
Officials said the city's budget was limited before the pandemic hit, with spending outpacing income to the tune of about $4.2 million and the economic devastation brought with COVID-19 cost the city an additional $4 million.
While officials have expressed interest in cutting spending and seeking more budget efficiencies to further reduce the deficit, Finance Director Keith DeMartini projected the hotel tax increase could generate an additional $375,000 annually.
That estimation is down by about $125,000 from initial projections, before the pandemic constrained travel patterns. DeMartini said overnight stays in San Bruno hotel rooms are down 40% from the year prior.
Councilwoman Laura Davis acknowledged the hardships facing the hospitality industry.
"It's difficult. It's an extremely challenging time and I don't see the economy turning around for a while. So I can imagine how they feel," she said of the city's hoteliers.
City Manager Jovan Grogan said officials met hoteliers to gauge their opinion on the proposed revenue measure, as well as the state of the industry. In recognition of some concerns raised, San Bruno officials are proposing to phase in the tax incrementally. If it is approved, the tax would increase by 1% annually.
Officials noted San Bruno's hotel tax rate is comparable to many other local cities, while also recognizing that San Mateo is considering a similar rate hike on the fall ballot.
Vice Mayor Michael Salazar said he is anticipating there could be other regional or state taxes on the coming ballot alongside San Bruno's initiatives too, and questioned whether that could jeopardize voter support.
"We are making the decision that we think is right for our fiscal reality and hope voters recognize that," responded Grogan.
The perspective seemed to satisfy Salazar, who subsequently expressed his support for the measure.
"If staff is saying they still feel confident, then I'm OK with moving forward," he said.
The measure would need a simple majority of voter support to pass. Previous polling suggested that about 60% of voters are comfortable with the tax proposal.
Officials are also advancing toward floating a cannabis business tax on the fall ballot, but details of the initiative are still up in the air. Councilmembers support establishing fees for cannabis companies, but have not made any decision on what sorts of businesses may be allowed to operate in San Bruno should the tax pass.
For his part, Grogan characterized the various tax initiatives alongside the other proposed budget balancing strategies as a collective effort to make the city's finances more sustainable.
He noted methods are required because no one single approach is likely sufficient to close the gap.
"There is no silver bullet," he said.