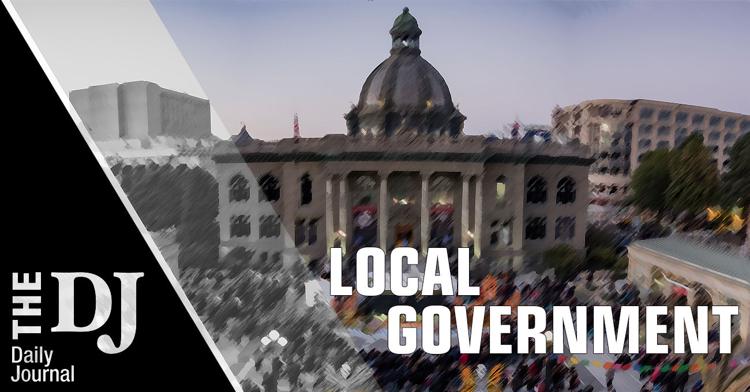 With transformative development projects and increased rail service in the works, Redwood City next year will begin developing a new land use vision for its downtown.
On Monday, the City Council unanimously agreed to initiate the visioning process, which will begin in the summer or fall of 2020 and span a year.
During that time, the community will evaluate what has and hasn't worked in terms of development downtown and decide what it wants the area to look like in the next 10 to 20 years. There will be a variety of ways to participate in the conversation, including community meetings, popup events and online surveys.
"[We'll do] anything we can to make sure this is as participatory as possible by all members of the community," said Community Development Director Mark Muenzer. 
The effort will likely result in a new long-range planning document for the central part of the city, which could encompass an area larger than downtown — potentially from Whipple Avenue to Woodside Road and from El Camino Real to Veterans Boulevard. 
The extensive community engagement process comes as the city has reached or is nearing the caps it has set for development downtown. 
As part of the process, the council is interested in forming what's called a transit sub-district that would encompass Sequoia Station, the shopping center, the bus transfer station and surface parking lot on Perry Street.
Developing a transit sub-district would allow the city to identify a long-term vision for downtown transit service as Caltrain plans to significantly expand in the next 20 years. The railroad's plans include making Sequoia Station a transit hub with four tracks instead of the current two to accommodate major increases in frequency of service and capacity.   
A developer also has big plans for the shopping center adjacent to Sequoia Station. Los Angeles-based Lowe Enterprises wants to redevelop the site into a massive mixed-use development consisting of 440 residential units, 1.6 million square feet of office space and 175,000 square feet of retail in buildings as tall as 17 stories or 239 feet. But the area is not currently zoned for buildings that tall.
Developing a transit sub-district would allow the city rather than the developer to define a vision for the area, Muenzer said.
"It would be a city-led process rather than a developer-led process," he said. "The city would make the determination as to what would be appropriate in terms of uses, in terms of densities and in terms of leading community feedback on what potentially could go on this site." 
Councilmembers and residents alike embraced a city-led dialogue and were happy to hear Lowe does as well.
"I want to express our full support for a city-driven process to create a transit sub-district in the downtown," said Lowe's Alan Chamorro. 
Mayor Ian Bain likened the transit sub-district opportunity to the creation of Courthouse Plaza, which he described as the council's "greatest accomplishment." But he also stressed that if the community is not comfortable with changes as drastic as what Lowe is proposing it needs to be listened to.
"We need to have a conversation about what may be possible, but if the community says in large 'we're not ready for this' we need to listen to that," he said. 
Bain also emphasized that the significant changes being contemplated are confined to the central part of the city. 
"If we can contain our plan to the central area I personally think that can send a strong message to the community that we're not looking to study areas outside that area for major changes." 
During the meeting, the council also identified criteria for evaluating projects requesting general plan amendments. Councilmembers stressed housing, particularly affordable housing, should be at the top of the list. 
"Housing is our number one priority so as we consider projects that require general plan amendments I want to think about how that furthers our goal in housing, specifically with respect to below market rate units," Bain said, adding that special needs housing proposals and ownership opportunities should also be prioritized.