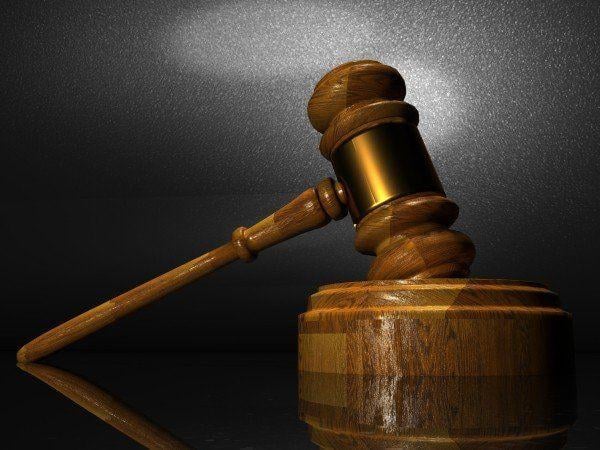 A 50-year-old Redwood City woman could be sent to prison if she is convicted of felony charges alleging she withdrew $107,158 from the bank account of a 98-year-old San Carlos woman she was taking care of for four years, according to the San Mateo County District Attorney's Office.
Nina Guttenbeil was arrested Thursday and did not enter a plea to charges of felony theft from an elder and identity theft when she appeared in court Monday. Guttenbeil is in custody on $100,000 bail, according to prosecutors.
Guttenbeil allegedly met the 98-year-old woman, who has poor vision and cannot hear without her hearing aids, when the woman's husband was put in hospice in 2013. The woman's church allegedly recommended she hire Guttenbeil to help care for her husband, which Guttenbeil did until the man died, according to prosecutors.
Guttenbeil was allegedly rehired by the woman's family in 2015 to care for the woman. In March of 2019, the woman's daughter allegedly came to her mother's home to work on her finances and discovered suspicious withdrawals from her mother's bank account. When she asked her mother about the withdrawals, the woman allegedly said didn't know what she was talking about, according to prosecutors.
A few days later, two of the woman's daughters allegedly asked Guttenbeil about the withdrawals, causing her to begin crying and apologizing. Guttenbeil allegedly wrote an apology letter admitting she had used the woman's ATM card and when the woman learned of the theft, she allegedly told her daughters not to call police out of fear it could ruin Guttenbeil's life, according to prosecutors. Guttenbeil allegedly paid the family back $3,000 in cash, but the daughters continued to investigate their mother's financial records and in June discovered the alleged fraud dated back to when Guttenbeil began working for their mother for the second time in 2015, according to prosecutors.
A monthlong investigation by the San Mateo County Sheriff's Office revealed Guttenbeil allegedly took more than $100,000 from the woman over the course of four years and the $3,000 she paid back to the family was allegedly stolen. An investigation is still ongoing to determine the woman's total financial loss, according to prosecutors.
Guttenbeil will next appear in court July 16 for further arraignment, according to prosecutors.