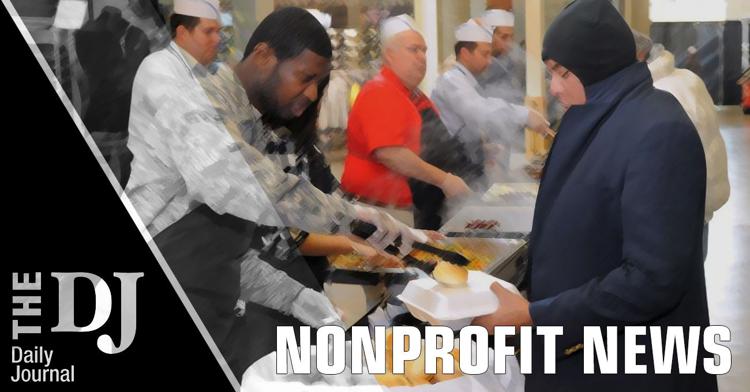 Whether they are spreading the word about the impact of drugs and alcohol use among middle school students or facilitating individual and group therapy for those enrolled in their outpatient substance use treatment programs, those working at the nonprofit El Centro de Libertad know they have to spread the message about the services they provide in more ways than one.
With offices in Redwood City and Half Moon Bay, the organization has been focused for 25 years on helping individuals and families deal with the impact of substance abuse. And in the more than two decades since it first opened its doors in Redwood City, the staff at El Centro de Libertad have honed their understanding of the challenges many face when it comes to accessing the substance use resources they need, noted Michael Stoll, the nonprofit's CEO.
Stoll acknowledged the stigma associated with substance abuse and stressors that can contribute to an addiction and later serve as barriers to one's path toward recovery from substance use, such as getting laid off from a job. But he also noted the challenges can be logistical as well, whether it's the timing of treatment programs in the middle of a workday or the location of them far away from residents who live on the San Mateo County coast, for example.
So it's been the mission of El Centro de Libertad to try to reach those in need of treatment where they are.
"There's no end to how creative we can be to try to get the word out that [with] substance use, just because you feel you're caught in this cycle, there's ways out of it," said Stoll.
Stoll said the nonprofit was started by George Borg in 1994, some 10 years after Borg completed a drug and alcohol rehabilitation program himself. Borg joined a men's recovery group in San Francisco in 1986, and eventually moved the group's meetings to his garage in Redwood City before convening them at El Centro's offices in Redwood City when they opened, said Stoll.
Having seen no outpatient treatment programs available to low-income residents in the evenings, Borg became interested in creating free evening programs for those who might need them, said Stoll, who noted Borg and his wife mortgaged their home to be able to start El Centro de Libertad. Though the nonprofit got its start by offering outpatient treatment for adults struggling with alcohol and drug use, Stoll said it grew to offer outpatient programs for youth as well as weekly classes for parenting education, anger management and domestic violence, among others.
Stoll acknowledged outpatient treatment programs are one level of care when it comes to treating substance abuse, adding residential treatment is another, more intensive level of care those who face addictions may be asked to join. He noted some who have been charged with a crime are ordered to complete an outpatient treatment program by a judge as part of their criminal proceedings while others may be referred to the nonprofit's programs through another agency in county or by a family member or friend.
Though Stoll emphasized the challenge of getting someone struggling with substance use to begin a treatment program, he also acknowledged the difficulty of sticking to a program, noting the staff at El Centro knows relapse is part of recovery. He said most in the nonprofit's outpatient treatment programs attend group therapy and individual counseling weekly for 90 days, and it's not uncommon for clients to re-enter programs or enroll in residential treatment programs if they do relapse.
"Very few people walk into a drug treatment program, do their 90 days and walk out and say 'yup it worked,'" he said. "Usually they relapse and we see them again. Every time we like to think we're planting seeds."
Stoll said the nonprofit has more recently partnered with the San Mateo Medical Center to do outreach about substance use at homeless shelters and encourage those who identify with those struggles to seek resources that might help them. Because the nonprofit has seen a drop in the number of youth seeking outpatient treatment programs, Stoll has been focused on developing an alcohol and drug prevention curriculum for schools in San Mateo County, a program he said was offered at four middle schools in Redwood City as well as a middle school and high school in Half Moon Bay last year.
In the some three years since the nonprofit has offered the class, counselors have seen students connect with the effects drugs and alcohol have had on others and, in many instances, their own families, said Stoll. By having a shared dialogue with a counselor about what can happen when one starts using a drug, among other topics, students have been able to open up about their own experiences with substance abuse, he said.
As Stoll prepared for the nonprofit's 25th anniversary celebration July 19, he estimated the nonprofit has served some 10,000 people through its programs over the years. He noted staff have become accustomed to referring to the nonprofit's Redwood City office as the "house," where clients come for counseling and other services but also on family fun nights with their families to play music or create art. For Stoll, seeing clients outside of their counseling sessions and interacting with those closest to them is what brings him to work each day.
"I like seeing that happen and that resonates with me," he said. "I like bringing life to the parade."