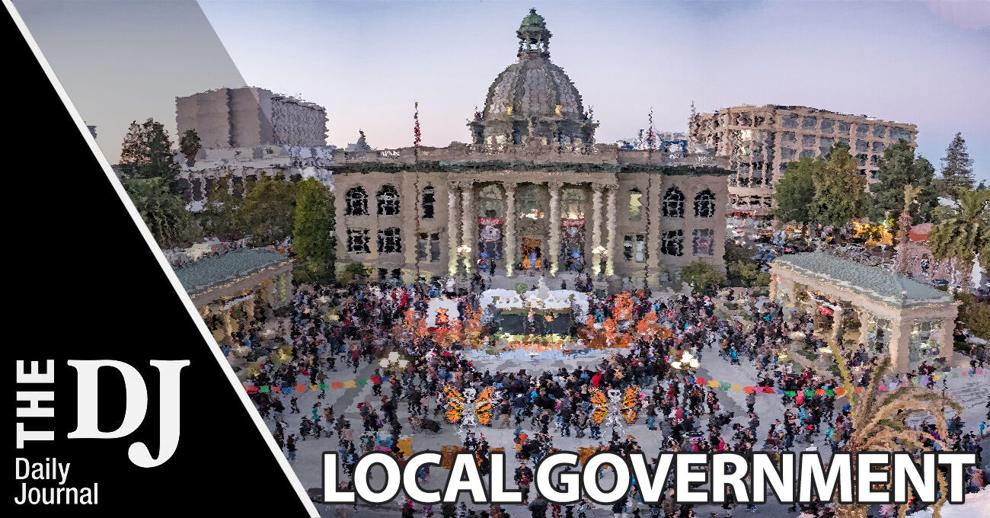 Preparing for a long-term recovery out of the pandemic, the Redwood City Council unanimously approved a multipronged approach to ensure businesses, residents and city resources remain successful post-COVID.
"It really was just a matter of trying to balance out all of the various community needs which have really been an ongoing dance here for over a year knowing there are so many different segments of our community that are hurting," City Manager Melissa Stevenson-Diaz said during Monday's City Council meetings.
Building on the city's Economic Development Work Plan adopted in 2019, the new two-year plan brings into focus new areas of growth the city would like to pursue.
Some new focuses include launching a midweek farmers' market to bring residents and merchants together downtown, bringing in new forms of family entertainment like ice skating and the Zoppe Circus in the downtown library parking lot and promoting Peninsula Restaurant week.
Street capital projects were also identified including a Theatre Way street closure, exploring the closure of the 2000 block of Broadway for outdoor dining and improving downtown lighting.
As with the original plan, the city is still prioritizing meetings with its top 20 sales tax generators, top 10 employers, downtown merchants, auto dealers, the Silicon Valley Economic Development Alliance, the NOVA Workforce Development Program and the San Mateo County Community College District.
New to the plan is an interest in meeting regularly with the Renaissance Entrepreneur Center to help provide support to small businesses. Staff also aim to hold additional meetings with the San Mateo County Economic Development Association for support with targeted financial assistance, bridging the digital divide, business planning and more.
"There's still a lot of hard work in front of us," Councilmember Jeff Gee said, who praised the support of community partners during the pandemic.
The second key factor of the plan is a $450,000 Small Business Support Program that was approved by the council during its Feb. 22 meeting. More than half of that would go toward providing $10,000 grants to 28 establishments not selected in the county's Restaurant, Brewery, and Winery Program.
Additional funds would allow the city to pursue a sign program and downtown facade improvement program, assistance for permanent and semipermanent parklets, a shop-local campaign and a small business empowerment program. Staff noted additional funding was not being requested at the time.
Councilmember Michael Smith suggested the city consider extending the facade improvement program to other areas across the city, assisting merchants not in the city's center.
Smith and Councilmember Alicia Aguirre both stressed the importance of helping minority-owned businesses at this time with Aguirre calling on staff to make more direct contact with bilingual merchants. She also stressed the importance of having a contingency plan for future unknowns.
"Twenty-four months goes very quickly but it's also a long time to adapt and look at our plans and say 'well that didn't work the first five months, let's try it this way,'" said Aguirre.
Staff assured the council the past year has taught staff "to expect the unexpected," noting the plan can be adapted to meet the needs of the community at any given time.
Vice Mayor Giselle Hale also suggested the city begin discussions around making parklets a more permanent feature, noting similar discussions are taking place in neighboring San Carlos in which Vice Mayor Sara McDowell raised concerns for those still unvaccinated including families with small children.
Following a recommendation by Mayor Diane Howard, the council shared support for Hale and Howard to begin connections around an electronic sign ordinance, a request being made by car dealerships hard hit by the pandemic.
In other business, the council also held a study session on its Homelessness Initiative which would work to align with the state's functional zero homelessness goal, meaning homelessness is rare, short and never repeated.
The city would also adopt a housing-first approach, seeking to get unsheltered residents into permanent homes as quickly as possible rather than transitional housing. Still, the city and county remain engaged in developing a modern navigation center, said staff.
Closed session discussions have continued between the two entities and progress is being made on negotiations for a land swap, said County Manager Mike Callagy. The swap would allow for Redwood City to pursue plans to extend Blomquist Street from Maple Street over Redwood Creek while giving the county land for a center made of prefabricated units.
"Redwood City has been a great partner of ours … and we have a shared vision of functional zero," said Callagy. "We believe we'll have a resolution within the next couple of months and the negotiations are progressing."